Best Meatloaf Ever
Are you ready for fall and comfort food? This recipe for the Best Meatloaf Ever hits the spot!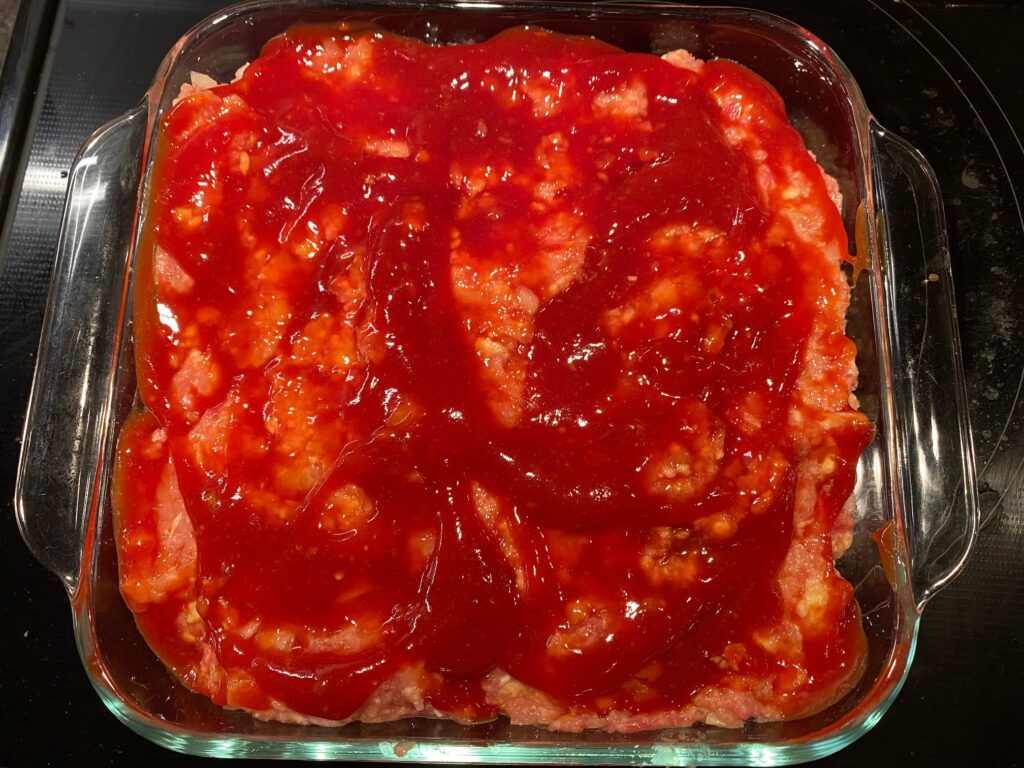 As the weather finally turns cold and we all start to bring out our cozy sweaters, I always want to dig in to all those recipes that mean fall to me. One of my go-to recipes is this one for the Best Meatloaf Ever!
Nothing says fall and comfort food more than a hearty meatloaf with a side of mashed potatoes and your favorite veggie or salad.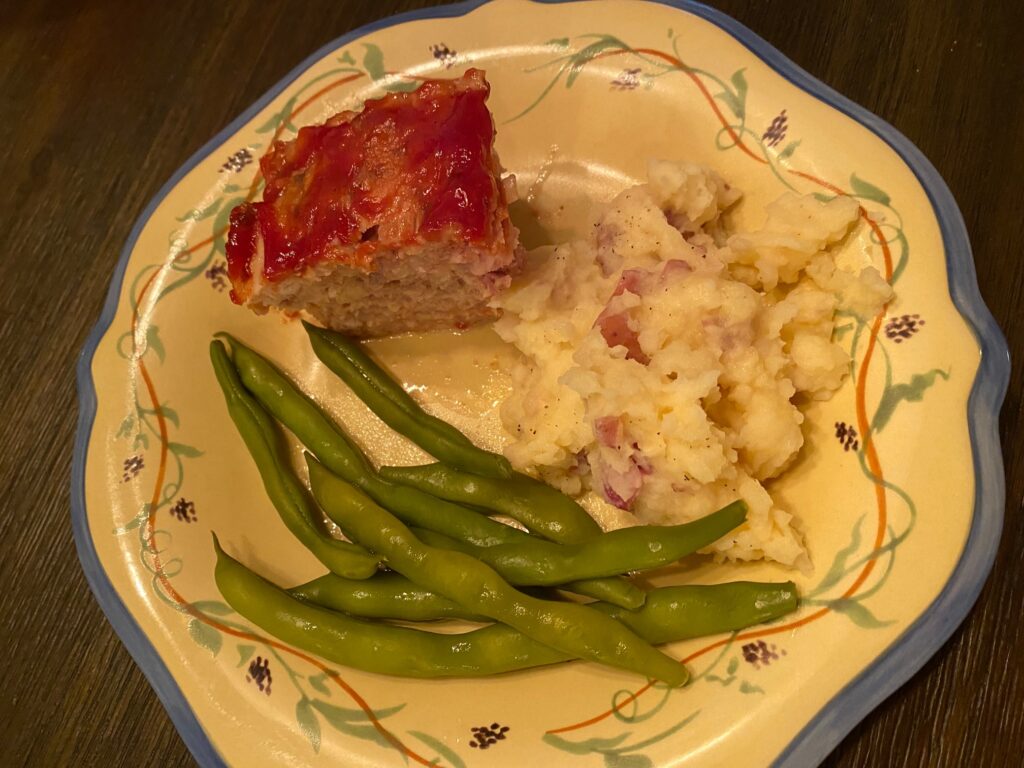 This is truly one of the best cold weather meals – and my kids love it too!
My best tips for making meatloaf:
Use a square pan instead of a loaf pan – this spreads the meat out more to cook more thoroughly and ensure that there is a better sauce to meat ratio.
Don't be afraid to mix with your hands! Using a spoon or spatula is just plain harder to mix the meat with the other ingredients. Get your fingers dirty – mixing by hand and getting all those flavors mashed together well makes better meatloaf!
If you are on a heart-conscious diet, mix 1 lb ground beef with 1 lb ground turkey
Do you know the easiest way to crush up crackers? Put 1/2 sleeve of soda crackers into a sandwich bag, seal it, and then bash against the counter with your fist to mash them all up.
Use fresh grated nutmeg for extra flavor in the sauce.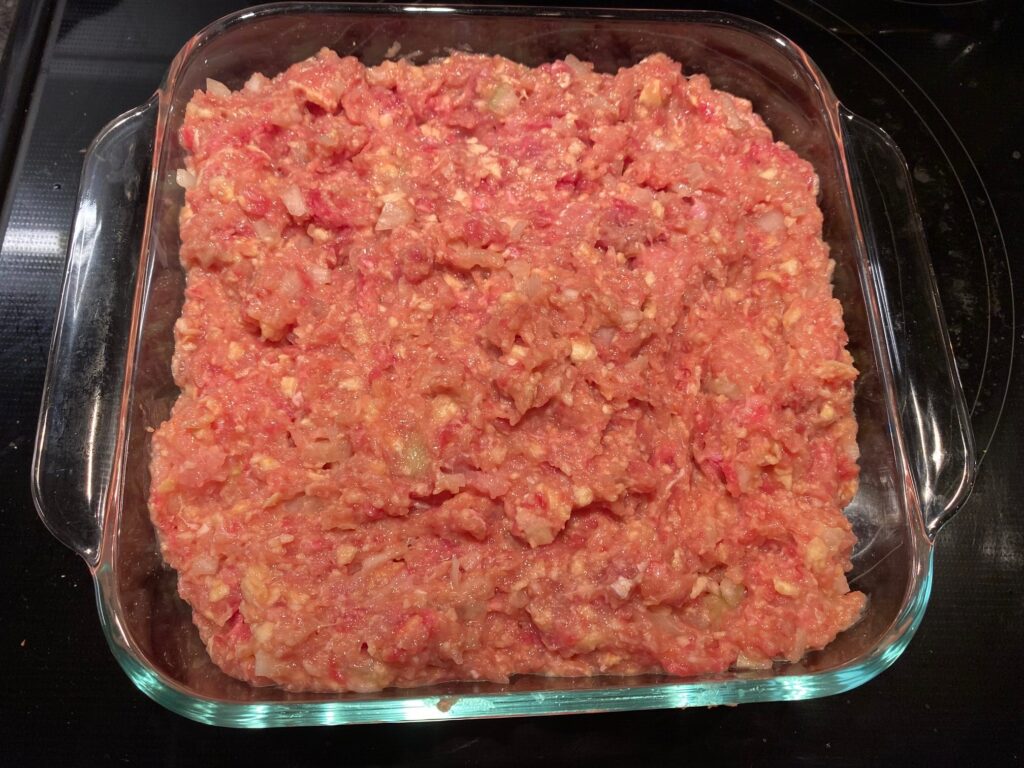 This recipe for the Best Meatloaf Ever is so easy and quick to prepare – and you can make it ahead of time to just pop in the oven when you get home from work, too!
Using 1.5-2 lbs of your favorite ground meat – I used 1 lb ground beef and 1 lb ground turkey when I made it – mix the meat with a chopped onion, salt, pepper, seasoned salt, cracker crumbs, milk, one egg, and tomato soup. Once you have all of those yummy flavors mixed together, pour the meat mixture into a baking pan. Wash your hands – they will be gooey!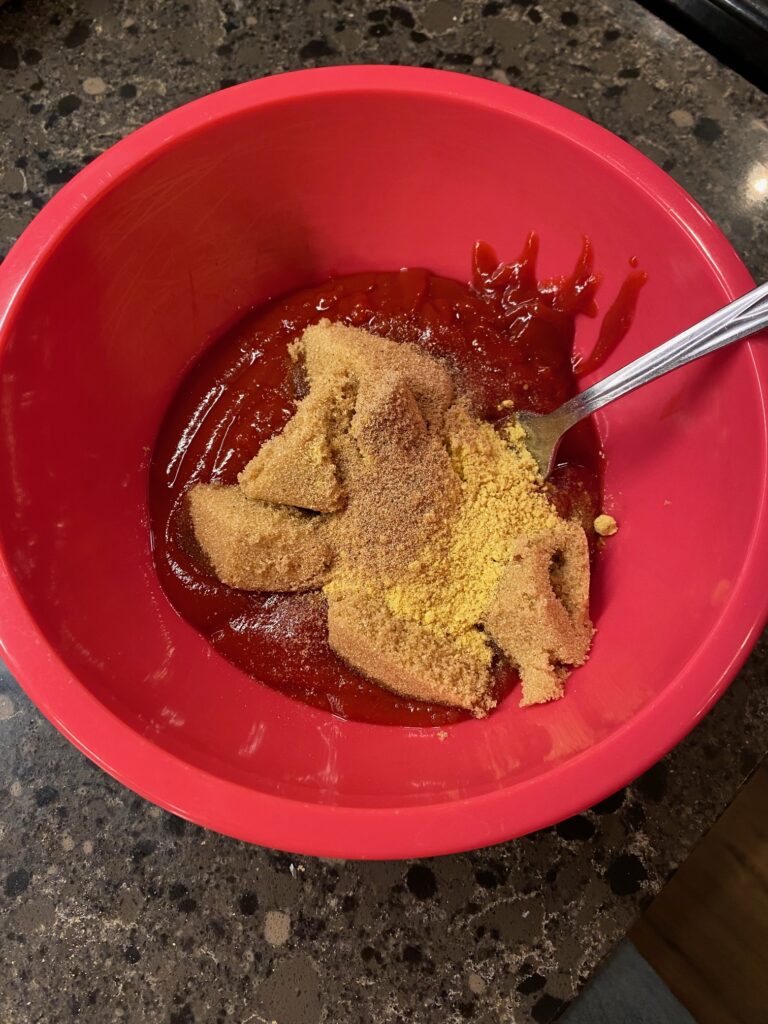 Then, mix up the topping, and pour about 1/2 of it over the meat mixture. Bake at 350 degrees for an hour, serve with extra sauce and sides, and enjoy!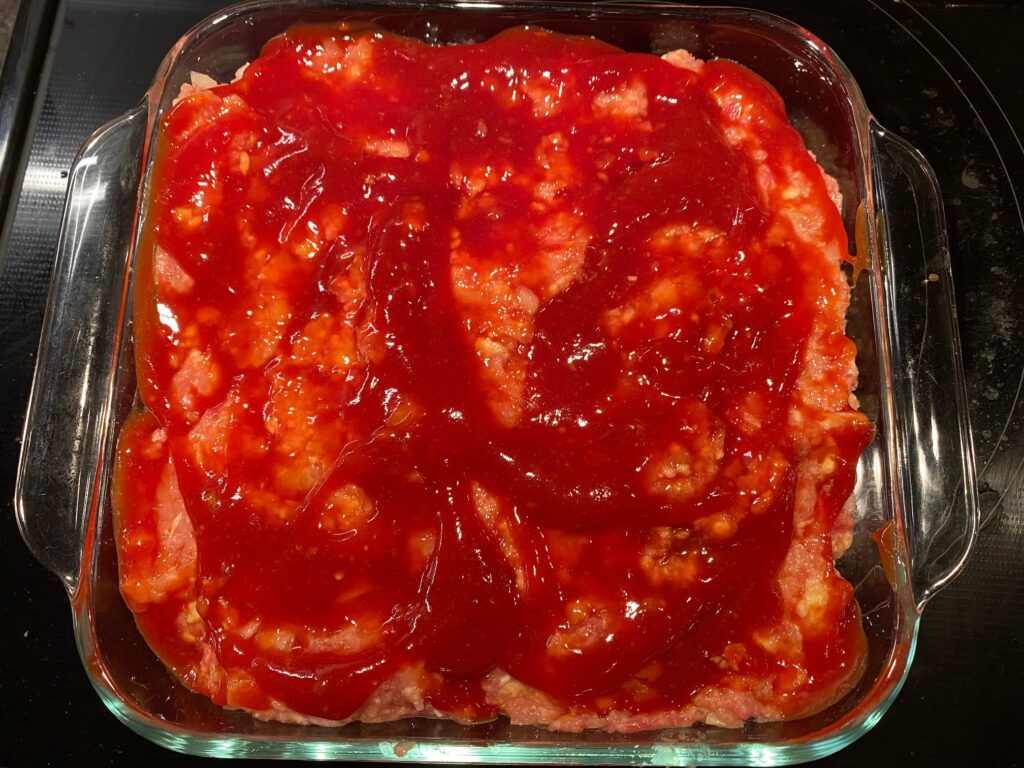 If you're looking for other easy weeknight meal ideas, check out our Weekly Recipe Wins page, or go to these recipes:
Yield: 8-10 servings
Best Meatloaf Ever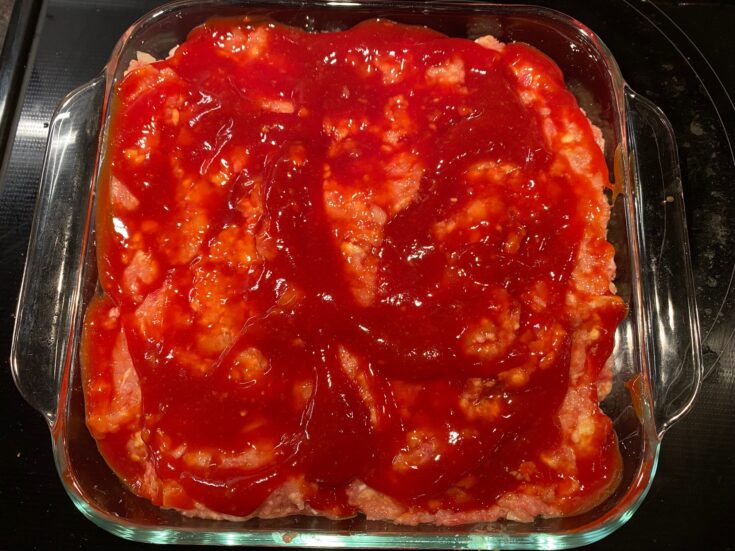 This recipe for the Best Meatloaf Ever is the perfect easy meal as we head into fall. You can make it ahead and pop it into the oven during the week, and all the flavors mix together for the best comfort food to go with colder weather!
Prep Time
15 minutes
10 seconds
Total Time
1 hour
15 minutes
10 seconds
Ingredients
1.5-2 lbs ground beef or turkey
1 small onion, chopped
2 tsp salt
1/4 tsp pepper
1/8 tsp seasoned salt
1 cup cracker crumbs
1 cup milk
1 egg, beaten
1/4 cup tomato soup
Topping:
1 cup ketchup
6 T brown sugar
1/2 tsp nutmeg
2 tsp dry mustard
Instructions
Combine meat, onion, seasonings, crumbs, milk, egg and soup (mixing with your hands is best)
Turn into a greased baking pan (I use a square pan for best cooking)
Mix remaining ingredients and cover meatloaf with about 1/2 of the topping
Bake at 350 degrees for 1 hour
Serve with extra topping/sauce and enjoy!
Nutrition Information:
Yield:
8
Serving Size:
1
Amount Per Serving:
Calories:

618
Total Fat:

34g
Saturated Fat:

12g
Trans Fat:

1g
Unsaturated Fat:

17g
Cholesterol:

193mg
Sodium:

1133mg
Carbohydrates:

23g
Fiber:

1g
Sugar:

17g
Protein:

53g