JN Group Q&A: What are your best beauty products?
Friends, we have been at this whole washing hands, wearing masks and keeping everything super clean thing for over a year. Team Juggling Normal wanted to share our favorite tips and tricks for keeping up with dry hands, maskne, and just our overall beauty secrets. If you're in the market for something new, or struggling with some of the same challenges we have, see what has worked for us! Check out our recommendations for the best beauty products!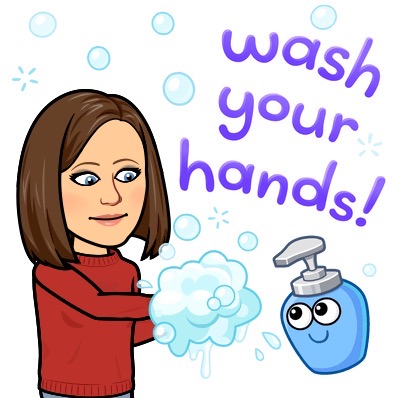 Note: Post contains Amazon Affiliate links. Juggling Normal earns a commission on purchases made through the link.
The Mrs. Meyer's basil hand sanitizer is the best. Hands down (ha ha).
Downside to the hand sanitizer shortage and all the random ones? Our youngest came home from school with her hands literally raw and cracked. PA friend of mine suggested Hydrocortisone cream and gloves to get started (can do once or a few times), and then Aquaphor and regular lotion. I then sent shea butter lotion and aloe hand soap to school for her.
I'm the absolute wrong girl to ask about anything beauty product related, but I do have thoughts on sanitizing things, including hands. I have been interested in, and have followed, the research on spread of Covid-19 via surfaces and tend to agree with this Atlantic article about hygiene theater.
However, I do work at a university and have been student facing (the fancy word for teaching in person) since August. Thus, I wash my hands and try to be cognizant of all germs. Because college students are petri dishes. Even in a normal year, I wash and sanitize my hands regularly.
Because of hand washing and just dry Colorado weather, I am a hand cream fanatic. The best lotion I have found is Gold Bond Ultimate hand cream. It does NOT smell like your husband's Gold Bond. It's actually delicious. I also recently picked up some Trader Joe's Ultra Moisturizing Hand Cream, which has coconut oil, hemp oil, and shea butter. It is a close second to the Gold Bond.
In terms of "beauty" regimen – come on – I'm cheap and we can all tell I barely make it out of my house in the morning. I have used Clinique Moisture Surge for years. I also use the heavy duty Mary Kay aging stuff – TimeWise. My favorite every day wear is Neutrogena Hydro boost water gel with spf. Everything I wear MUST have spf, because again Colorado and living at 7800 ft. Oh and over 40.
Jaime:
I have switched several times in the last few years. I used Mary Kay for the better part of two decades, switched to Nerium, and then to Neutragena. Just plain easier. I'm in my 40s now, so the silver lotions with retinol (day and night) and the ultra gentle hydrating cleanser is my go-to.
I've started using all Fresh's stuff because I'm addicted. It's kinda pricey but it is sooooo good. Their lip tint and lip treatment are to die for…. and their rose line is so awesome for Colorado dry skin! I use the rose day and night creams, kombucha treatment, rose toner, and their deodorant is amazing! It is all natural but does have aluminum.
These are our favorites – tell us what yours are! We would love to hear your tips and tricks to keeping healthy skin and keeping up with all the things while juggling life. Give us your tips on the best beauty products!