Ode to my crockpot(s)
I have one in black and one in white
And even a tiny one for a nacho bite 
In the morning I load them up 
Right after I fill my coffee cup 
I'm a mom who works elsewhere
And sometimes after work I have the personality of a bear 
I pick up the kids, change my clothes 
I don't want to cook I suppose 
Thus goes my crockpot ode
It's all-day magic on low cook mode 
When we get home, we dig right in 
Whether it's taco chili or orange chicken 
But now things have changed a bit
At my office I no longer sit 
We're stuck at home all together 
And it's not because of the crappy weather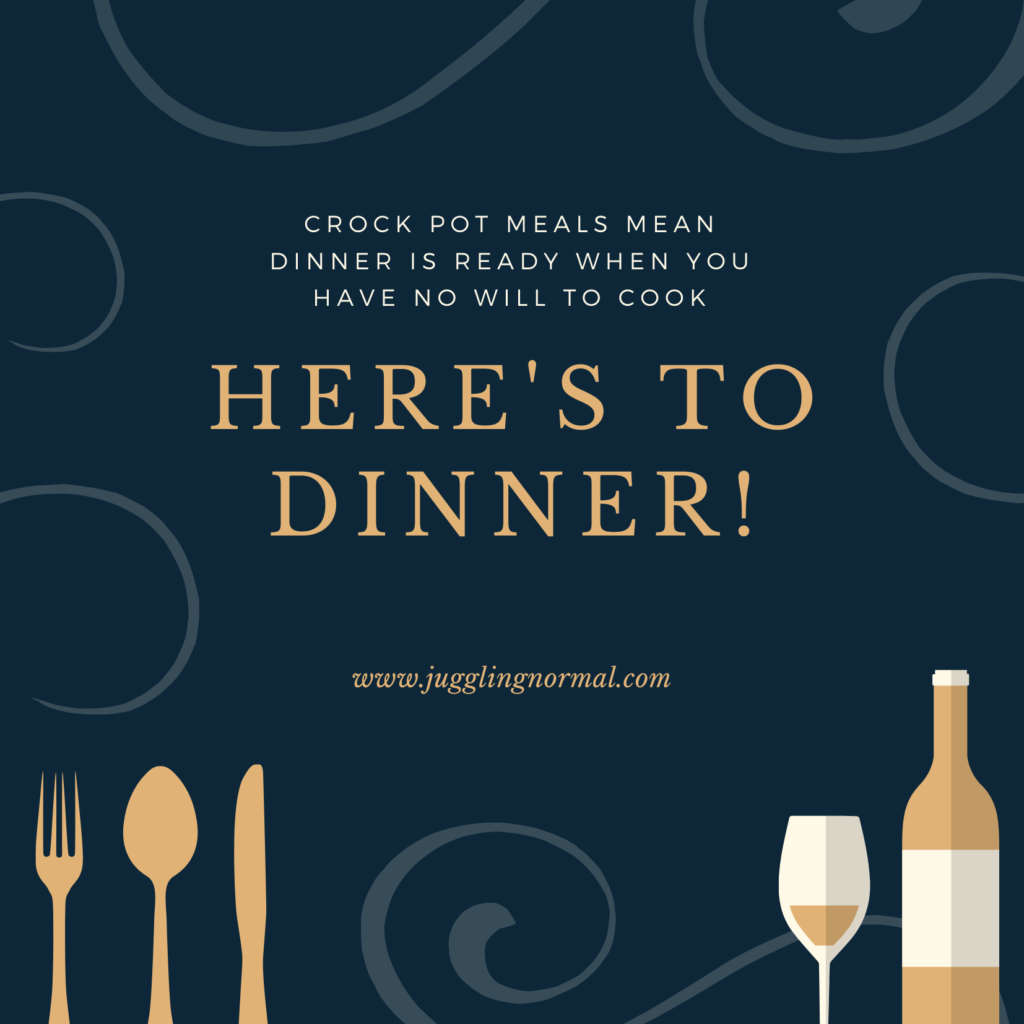 Now to my old friend I once again turn
Knowing my potato and corn chowder will never burn
Now that we are all home bound  
How does some sausage spinach soup[1] sound?  
We don't feel like cooking
Even after some positive facebooking 
Days are full of home school, zooming, and all the coffee 
So let me direct your attention to this bacon pork recipe 
In the morning, when I have the energy
I might decide to try this stew with mushroom and barley 
Before I've lost the will to cook 
And the kids haven't read every last book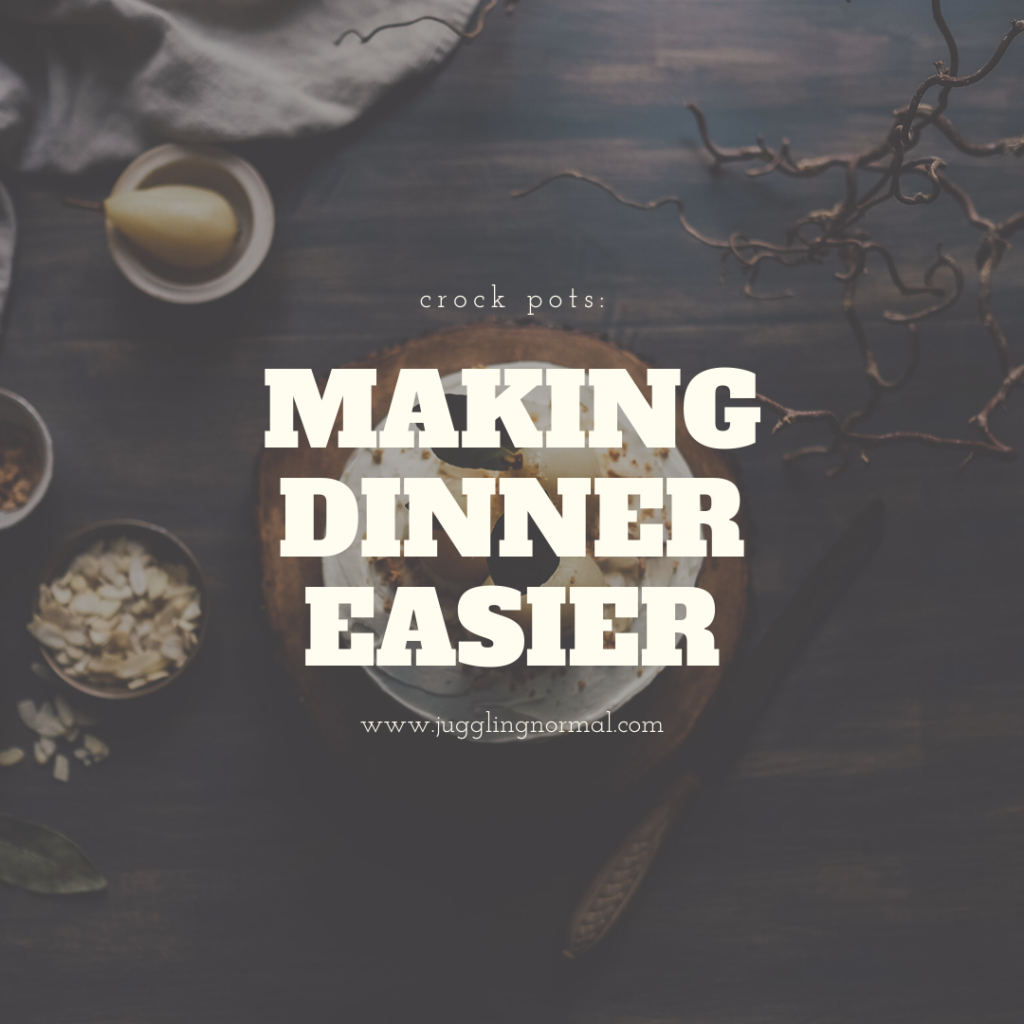 Chicken and apple sandwiches, thai or sesame honey chicken
I think your kids might even find it finger lickin' 
Balsamic pork roast is an ol fave 
And your evening sanity it just might save 
This lasagna can pay homage to Italy
I promise it tastes quite lovely  
To this pork tenderloin add a carrot or two 
Is this ropa vieja something new?  
Whip up this delicious roadhouse pot roast
And maybe eat it with a slice of toast 
Or a sandwich of Cuban beef 
While you're at it, don't be a tp thief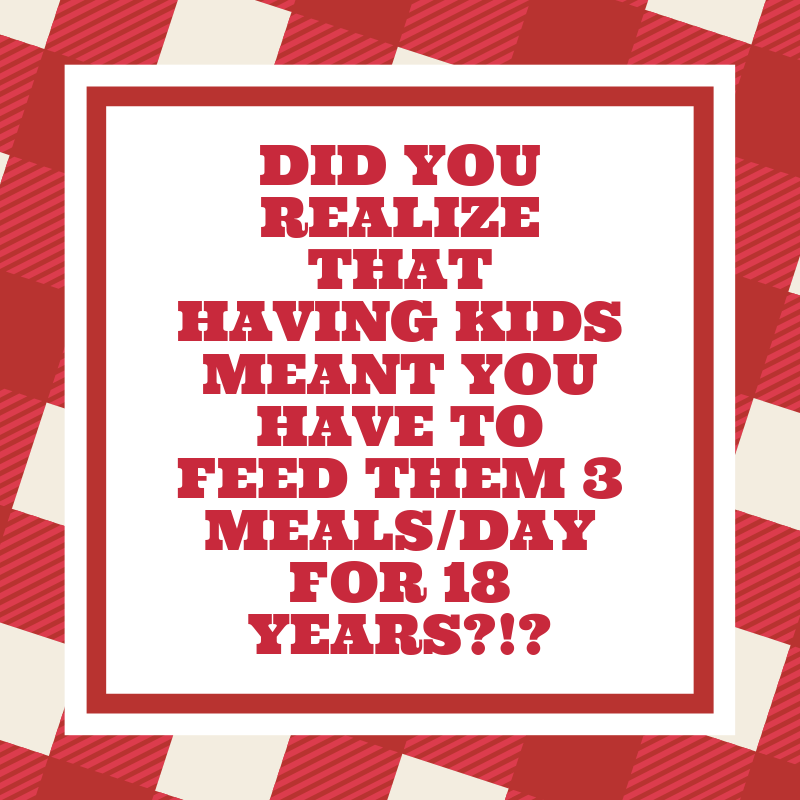 I can't guarantee your kids will enjoy
But are they eating anything besides that playdoh toy? 
These work in my house; it's worth a try 
They've eaten every one of them, no lie 
Now, when 5'oclock rolls around
Don't just kick the ground 
Sit back, relax, open that lid 
And be proud of what you did 
*Disclaimer: My kids have eaten every one of these, in varying levels of satisfaction. We have made all of them numerous times and found them all delicious. Most of them also freeze exceptionally well.

---
[1] We use turkey sausage, 2 cans of cannellini beans, marinara sauce, and add oregano, thyme, and fresh rosemary to tast