Sara's Completely Biased Guide to Holiday Travel, Part 1: France
I am not normally a Hallmark Christmas movie person. Not that I don't like the genre, just when I have the TV on at home, it's while I'm making dinner, and it's usually the news. This year, like everything else, is different. I need a break from the news when I get home from work, thus, more Hallmark movies. This weekend, while my kids and I made sugar cookies, we watched "Christmas in Vienna." The architecture, the markets, the food – it all got me thinking about European holiday travel, which I LOVE. And we're starting in France, of course!
First, let me be clear. We have never traveled internationally over Christmas. But, we have traveled over Thanksgiving and the weeks afterward with kids quite a few times (see Should We Travel With Kids? for my tips and tricks). As a result, when the leaves start changing and the air turns brisk, my thoughts turn to fall/winter travel to Europe. There is no travel this winter, but fingers crossed we can start planning for next year and this gives you a bit of inspiration. Thus, over the next few days I will take you on brief tours of parts of France, Portugal, and Italy.
Sara's Completely Biased Guide to Holiday Travel: France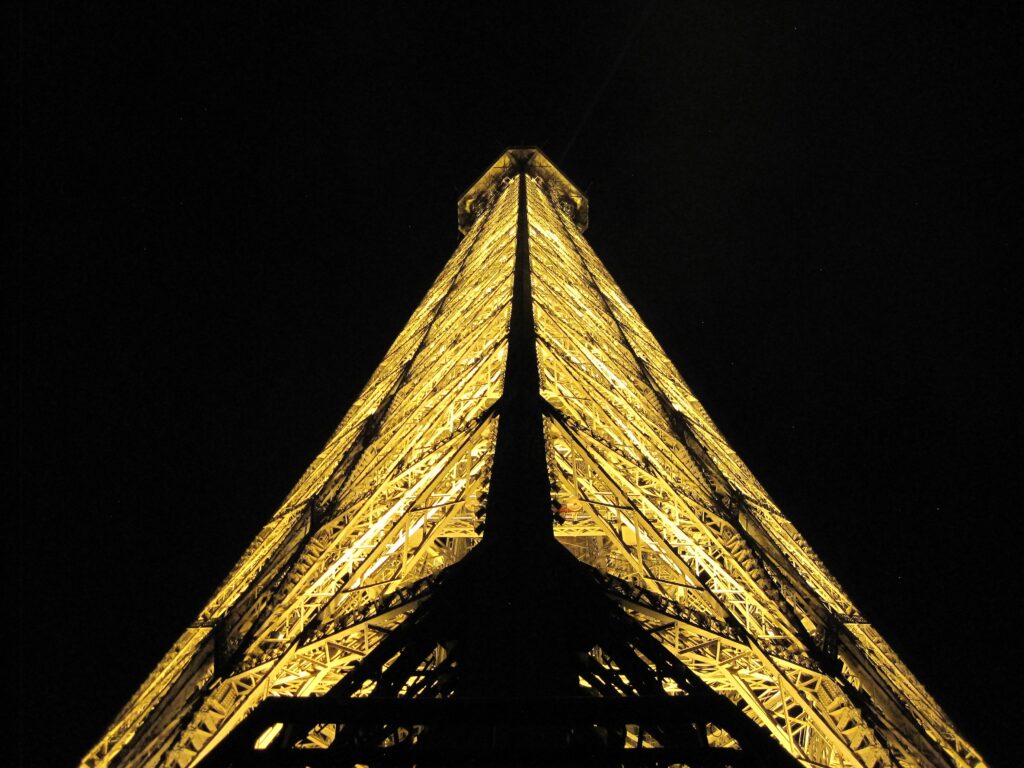 When we think of European travel, the Eiffel Tower probably ranks in the top ten thoughts. How could I not start with France and Paris? One more confession – we have never traveled to Paris with our kids (look for a future location guide to Provence with kids). This is a point of contention for the 6-year-old. She recently mentioned she's never been, like it's some sort of hardship. Ya, right, kid. Anyway, she has been to Paris, just not on the outside. We took a babymoon to the Loire Valley and Paris when I was 6 months pregnant. Let's start with Loire, because that's what we did.
Loire Valley:
Loire Valley is absolute perfection in late November/early December. The leaves are gorgeous. The weather is chilly, but tolerable with a decent coat and gloves. The inns and restaurants are cozy. French food is made for enjoying in the cool weather (can you say cassoulet?). And the top reason to travel at this time of year – NO crowds. Like none. You will have the place to yourselves. I will say it is helpful, but not essential, to know some basic French when traveling in the off season. But, really this is the case just about everywhere in the off-season.
We based ourselves out of Amboise, the former home of a retired Leonardo da Vinci, a gorgeous hilltop castle, delicious restaurants, and an easy drive to all our desired day trip destinations.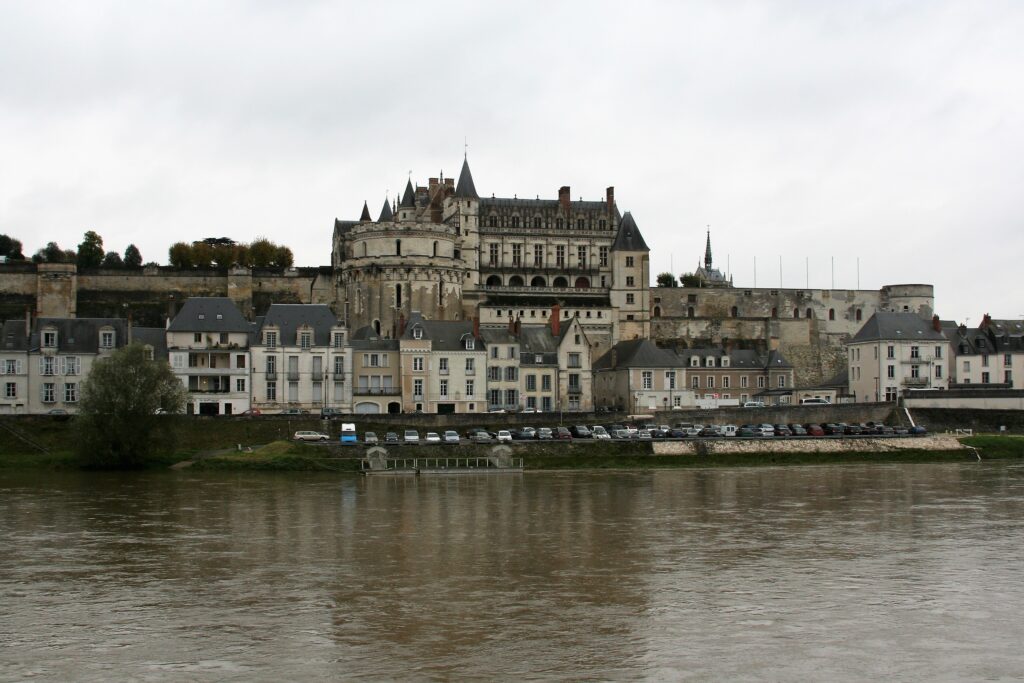 What to do:
Chateaux, chateaux, and more chateaux. Why else would you come to Loire? All three of these would be perfect with kids, with lavishly decorated bedrooms and ballrooms, and lots of lawns and grounds to explore. If you have a daughter, or son, who dreams of being royal, this is the place for you.
Chambord – the granddaddy of all chateaux. This is the big one, with over 400 rooms. The rooms are standard castle issue, but the views and the gargantuan size of this place is the reason to go. Decent English descriptions exist throughout.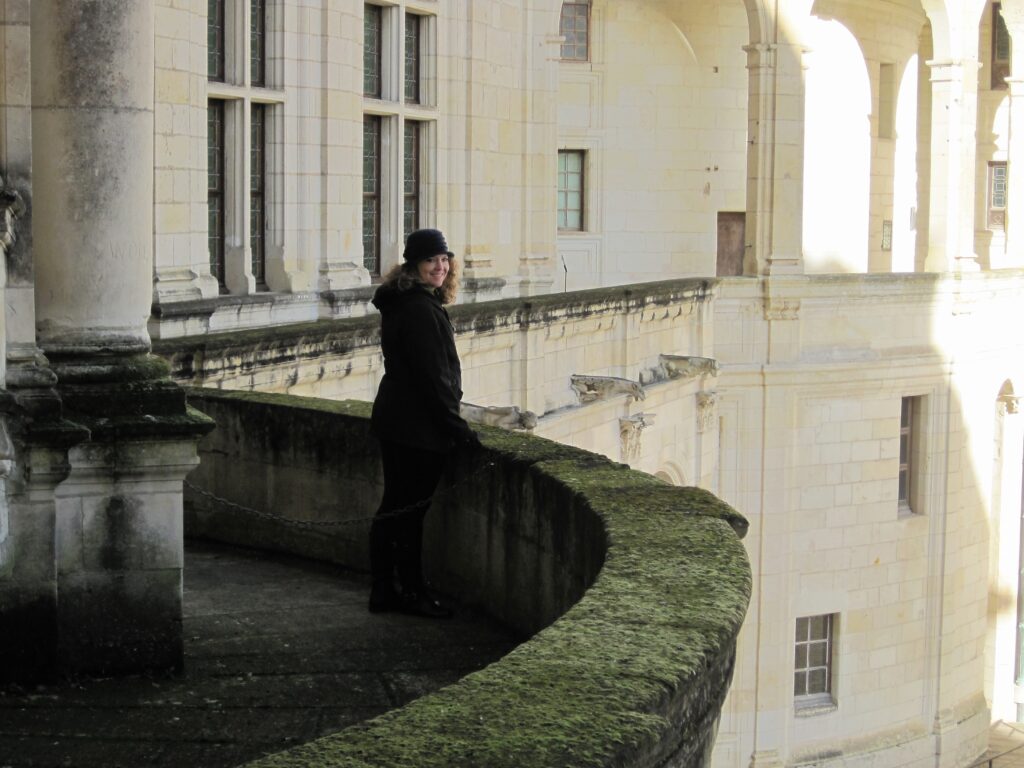 Cheverny – several things make this place special. The first is that this is still a private home, and it sits in the middle of a cute little village. The family lives on the top floor and opens the bottom floors to guests. They also decorate for Christmas! It is gorgeous. The second reason is the hunting dogs. If you like dogs (and have a strong stomach – the smell can get a little overwhelming), be sure your visit corresponds to their once a day feeding. The grounds of this chateau are relaxing and filled with trees, which you can enjoy.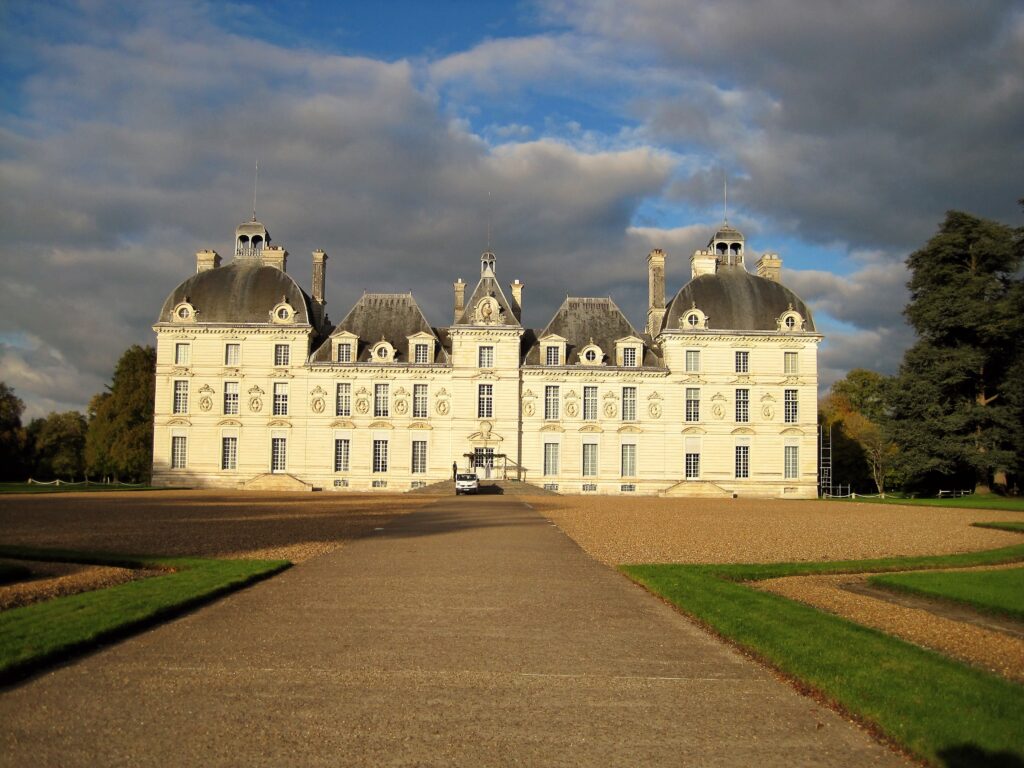 Chenonceau – wow. There is a reason this was the only place we encountered other visitors. This is the chateau which sits literally over the River Cher. The history is just as rich as the scenery. King Henry II built it for his mistress, Diane de Poitiers; then when he died, Catherine de Medici (who was a fascinating person) kicked her out and moved in. This place is also decorated for Christmas. Check out the basement kitchens and warm up at the fireplaces throughout which are lit in the winter. Do not miss walking along the river and looking back at the castle. Then on your way out, stroll through the gardens, pet the donkeys, and ogle the car collection.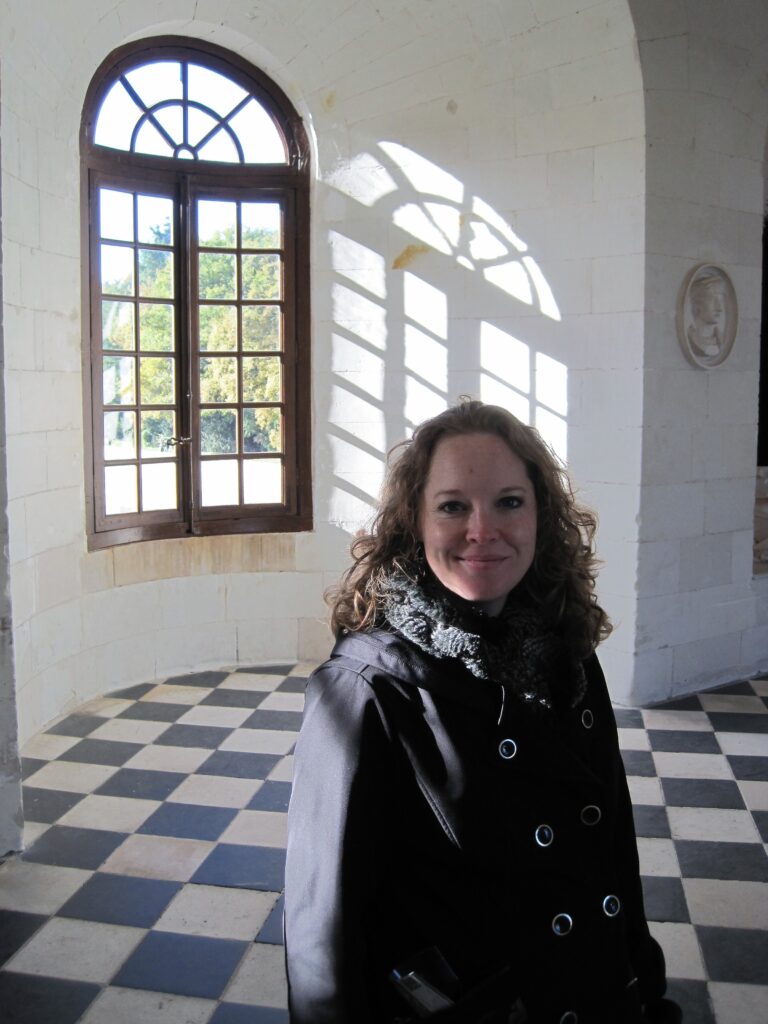 Where to stay:
Chateau des Arpentis – after narrowing our search down to 5 lovely hotels, we finally decided upon the Arpentis. This elegant chateau hotel sits on over 70 acres of land, surrounded by woods. In the summer it has a beautiful pool. There are 12 rooms, each with en suite bath. We stayed in Room Christian for 4 nights. The breakfast is not the elaborate European fare, but instead simple pastries, fruit, and yogurt. I particularly enjoyed the resident horses, exploring the castle rooms (billiards, library, dead animal), and how royal I felt in this place.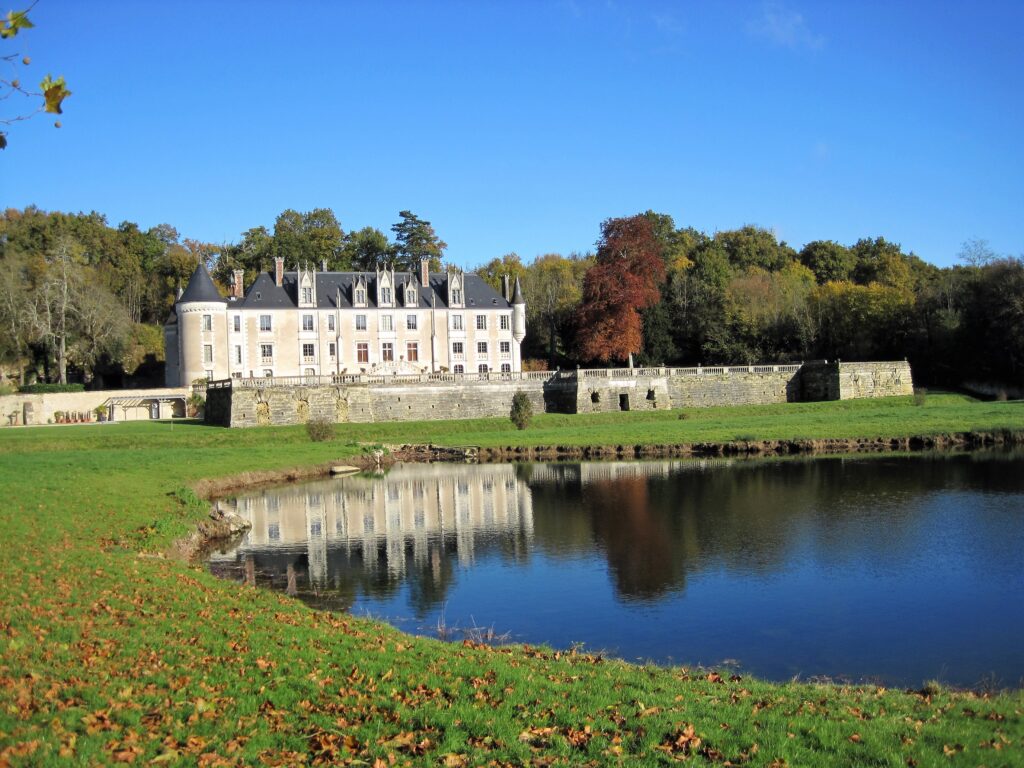 You will definitely need a car if you stay here, as it is a few minutes from Amboise. But if you are here to see Chateau, and of course you are, then you will need a car anyway.
Remember I said this guide was totally biased. There are so many options in and near Amboise. I do not think you can go wrong in this area.
Where to eat:
Everywhere! We found the food in Amboise, outside of the tourist season, to be exceptional. Our usual rule whenever we travel is to look for restaurants which do not have special tourist/English menus (see traveling vs. vacation). Some ideas: La Reserve, Restaurant la Florentine (yes, we had pizza in France), and my personal favorite: Hotel la Breche restaurant. It looks VERY unassuming from outside, but the food was amazing. Our server, upon hearing I was pregnant, but needing cheese, put together something special for me that was safe.
All of these suggestions would be perfectly fine with kids, if they are well-behaved and like French food (see future post on traveling in France with kids in general).
Paris:
After a few days in Loire, head north to Paris. If you have time, stop in Chartres on the way to see the amazing 13th century Gothic cathedral. Return your rental car once you get to town – no one needs that headache in the city.
What to do:
I feel like my ideas for kids will look similar to what pregnant me wanted to do, which is take it easy. Paris can be overwhelming, so don't try to fit too much sightseeing into your day. The Christmas markets start right around our Thanksgiving, so take advantage. Days are extremely short this time of year in northern Europe, but this just means more time to see the lights on Eiffel's Tower. Be cliché and go to the top at night. Grab a hot drink and walk to the Rue Cler. At this time of year, the crowds are much subdued in Paris – take the opportunity to do touristy things like hop a boat on the Seine, then visit the grand dame Notre Dame. Drop into Shakespeare and Company, and imagine bumping into Hemingway. Stroll through Musee d'Orsay. Or the Louvre, or Orangerie, or Rodin. I find Orsay and Rodin to be the most kid friendly. We went to Orsay because it's my favorite. Head to Montmartre, sip hot chocolate on the steps of Sacre-Coeur. All of these suggestions are kid-friendly (and pregnant lady) friendly.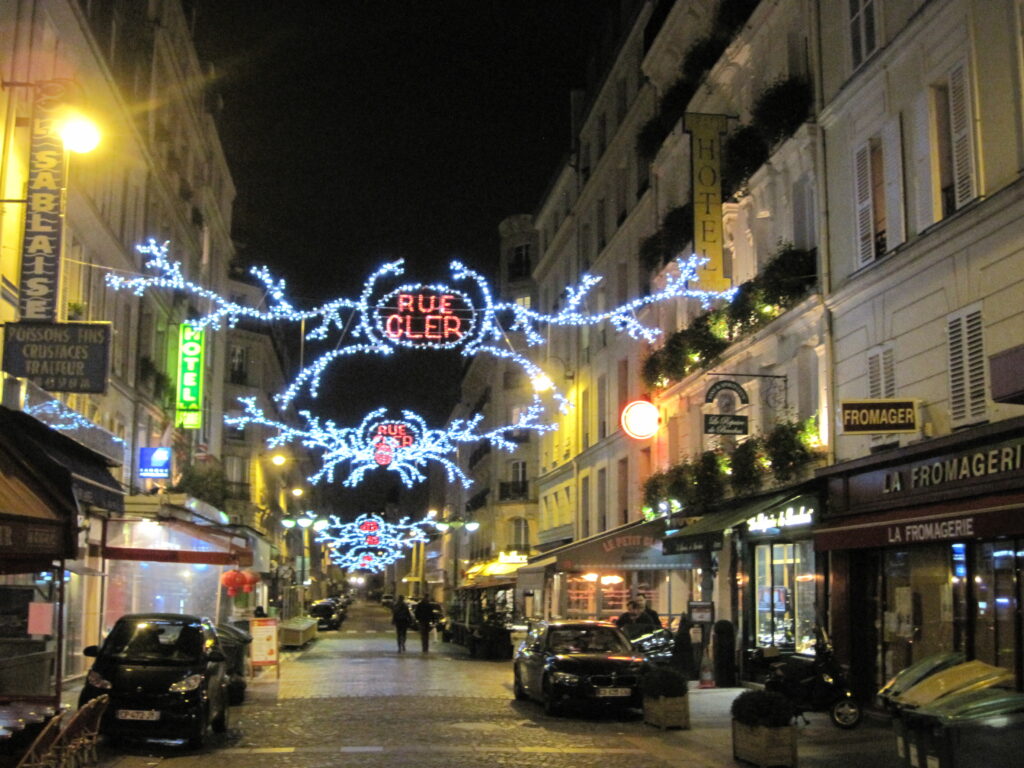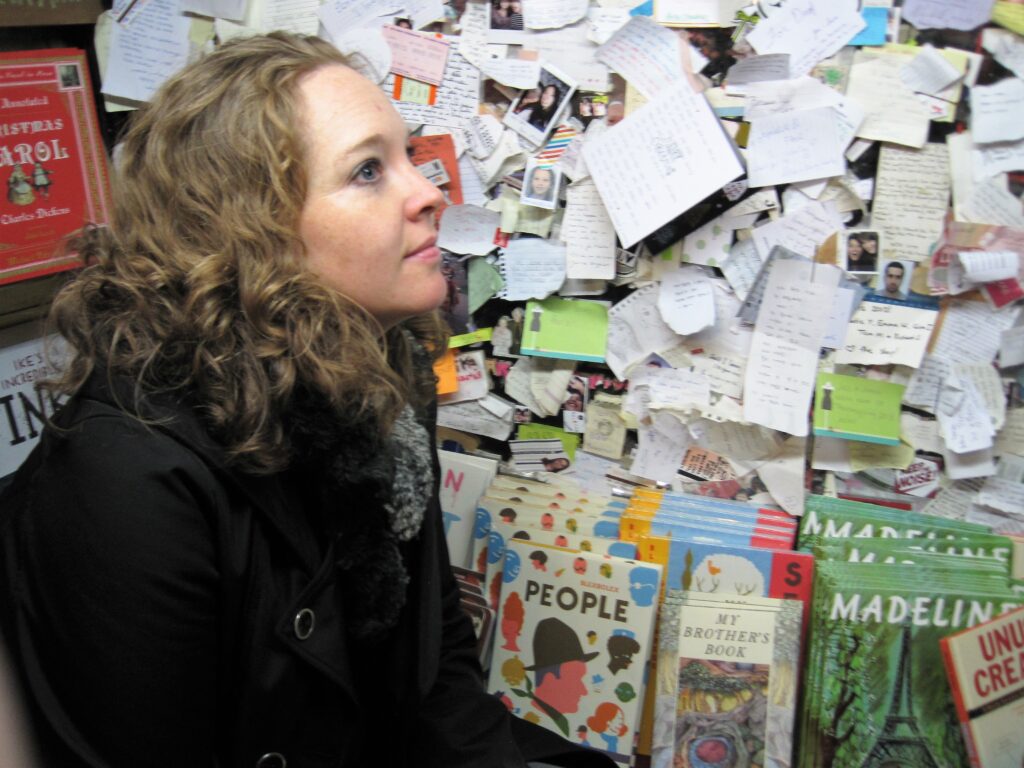 Where to stay:
Again, your options for hotels in Paris are limitless. We wanted boutique, Left Bank, 6th arrondissement, and decided upon the Hôtel d'Aubusson in Saint-Germain-des-Prés. The location is a selling point (next door to a chocolatier, which is pretty great, but also walking distance to just about everything you want), but so are the afternoon teas for all guests, the extravagant continental breakfasts, the modern rooms, and the library bar with roaring fire for afternoon champagne. Can kids stay at this hotel? Sure, but you will need to have a conversation about running inside and how the French expect kids to act.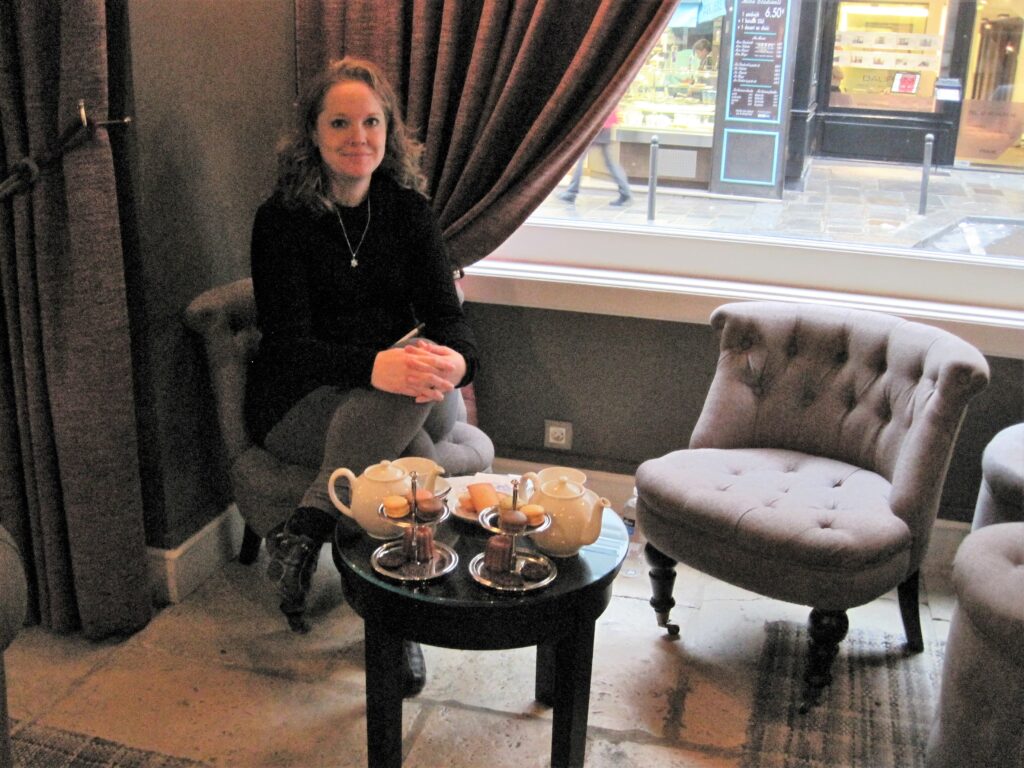 Where to eat:
Do I even need to say it? In Paris, you can eat well. It goes without saying, you can also eat not so well. We picked a simple brasserie for Thanksgiving dinner and duck, and it was…well, exactly what you would expect by a touristy Parisian restaurant. Some amazing suggestions? La Fontaine de Mars, hands down. It's a short walk from the Eiffel Tower and Rue Cler, so do this after your night visit. It has gotten a bit busier since the Obamas put it on the map, but it's so worth it. The cassoulet will haunt your dreams. The wine list is nothing short of impressive. Kids would do well here – it's cozy and not a bit pretentious. Another suggestion is Le Petit Prince de Paris. Neither the menu nor the website is in English. A tiny Yorkie lives on the stairs to the restroom. The food is inspired.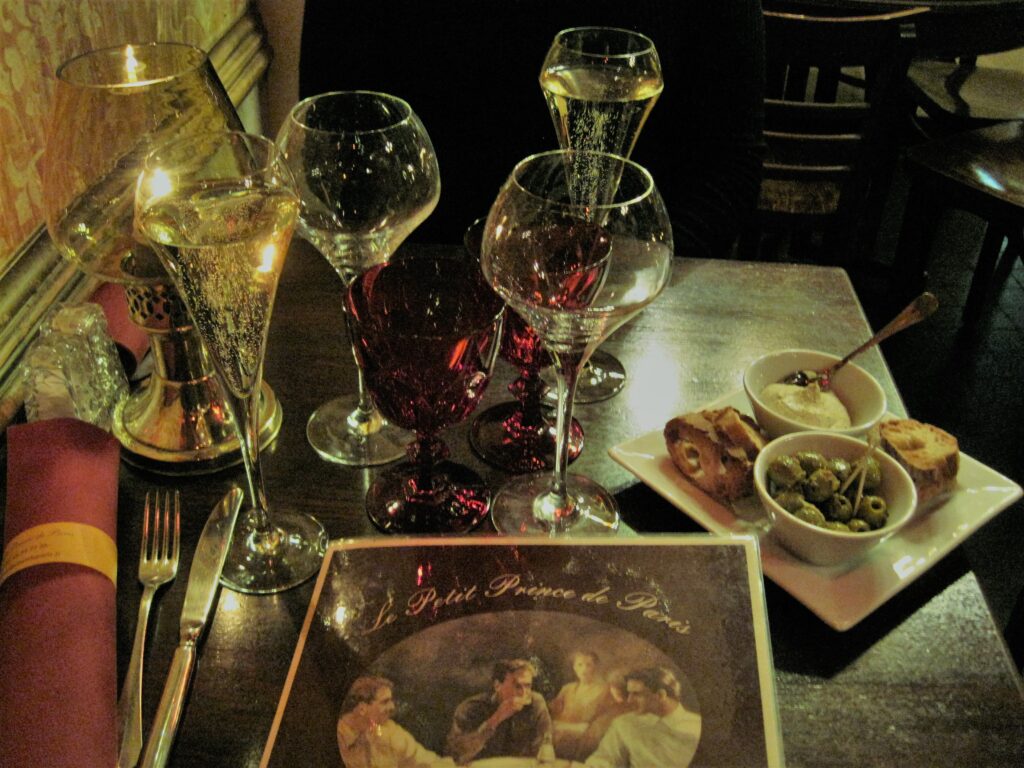 I hope you've enjoyed this little bit of French holiday travel cheer. I look forward to sharing more special places with you this week and to us all traveling next year. Today, I raise a glass of crisp Loire Sancerre to us all having a better 2021!