Holiday Traditions
What are your favorite holiday traditions?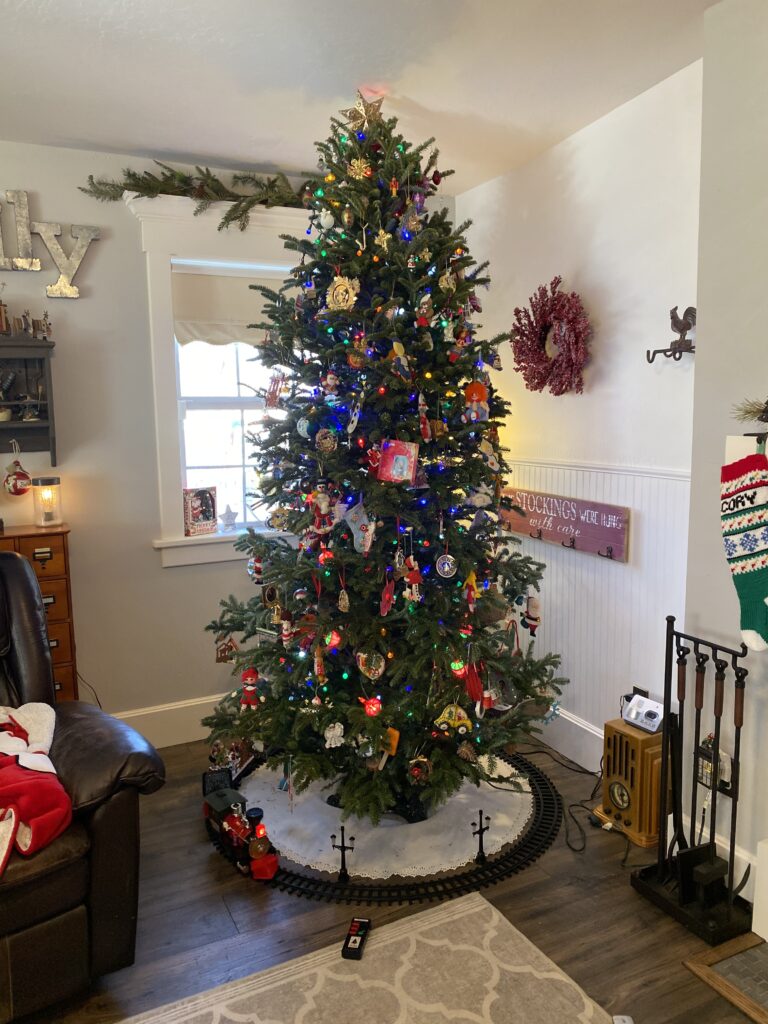 During the weekend after Thanksgiving, our family always puts out our Christmas decorations, and we change over a lot of the décor in our house. We buy our tree (always live – love the pine smell!) and tackle decorating it with tons of multi-colored lights and all of our special ornaments that we have collected over the years.
Do you have favorite decorations? I love all of our decorations, but my favorite are our various Nativity sets – and we have several – that range from two that we received as gifts from my husband's grandmother, who passed away last year, to inexpensive sets we have for the kids to play with.
We also get small little (real) trees for each of our kids to have in their rooms. They all have their own ornament collections, and they love putting on lights and decorating their own trees.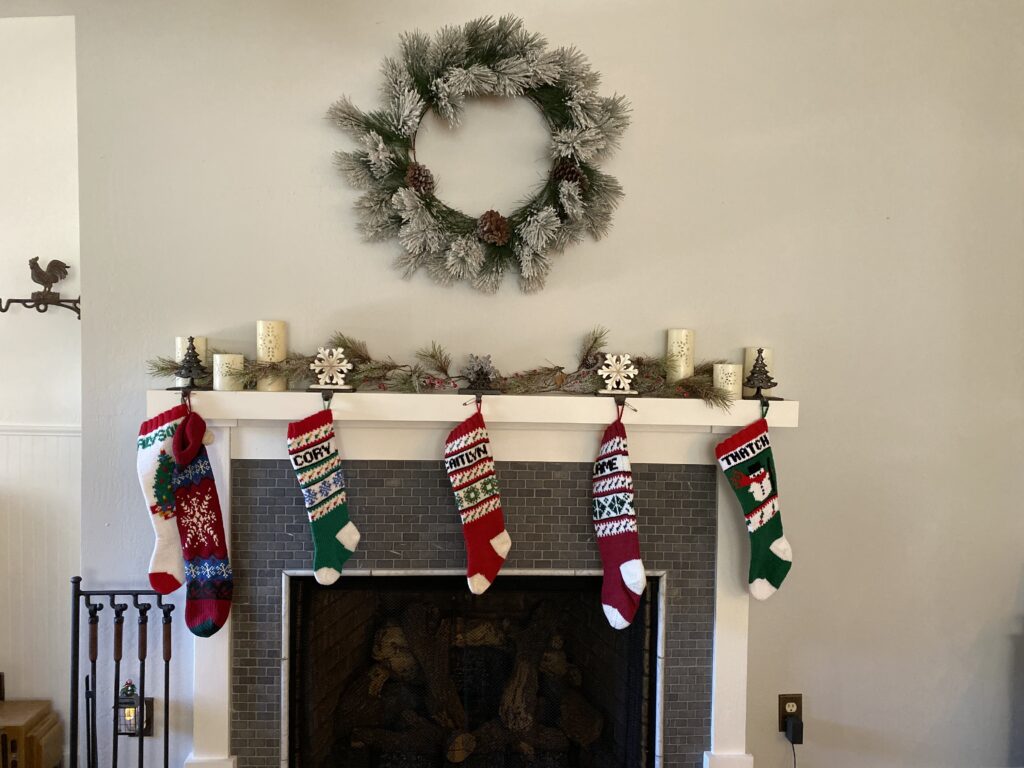 Last week, we made our two favorite kinds of Christmas cookies (gingersnaps and peanut blossoms) and the kids started opening doors on the Advent calendar. Our calendar is full of little miniature figurines of elves, toys, bells, and other collectibles. We don't do a candy calendar – whenever we have done one, it results in kids sneaking ahead and trying to one-up each other. This way, our kids are better about taking turns opening the doors and finding the prize!
I also got ahead this year on one of our favorite gifts to give: a family photo book. Normally, I am completely scrambling to get the books done before the ordering deadline and crossing fingers that they all get here in time to wrap those last special presents on Christmas Eve! Last week, I made myself sit down at the computer, download all the pictures from my phone (because I haven't bothered with my very nice camera at all this year), and then upload and back them up before doing the actual work of designing the custom photo book for all of the grandparents.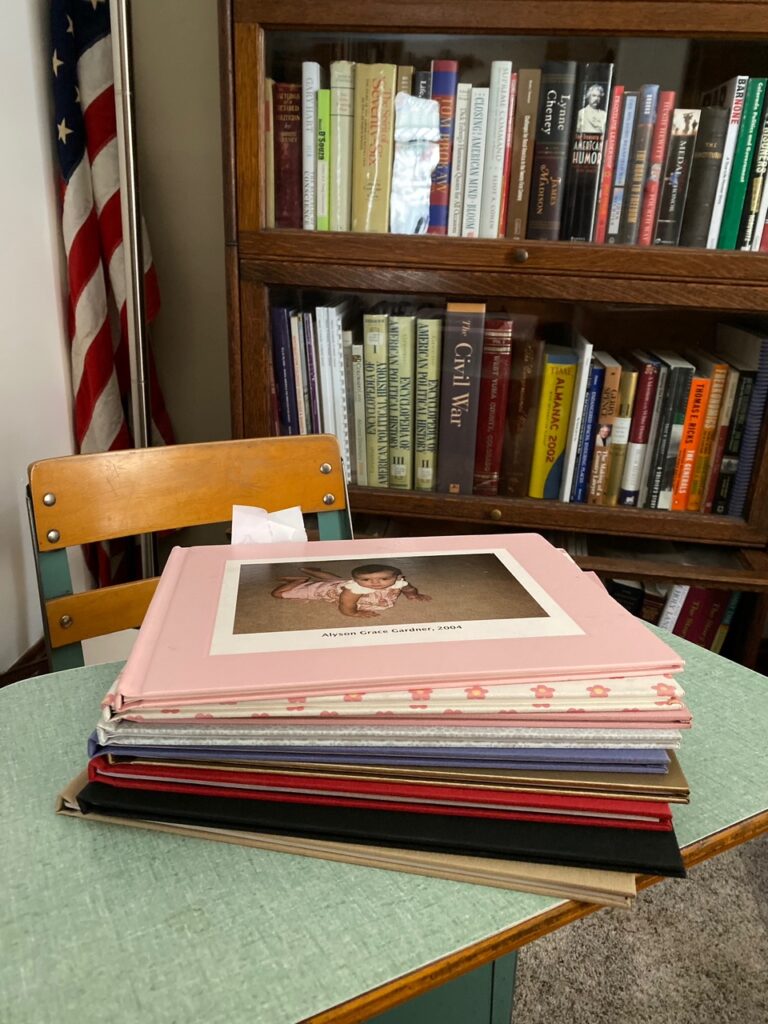 To some people, organizing photos and putting a book together is one of those things that gets put off – it is a hassle, and it does take time. And it is truly my favorite thing to do. Over the years, with three kids born in November, December and January, I think I've missed one year – and I just had twice as many months, twice as many pages, and a lot more pictures to add in the following year! This is the one big holiday tradition that is so special to the people we love, and taking the time to do it is a special gift to give.
If you are looking for an easy gift to give the people you love, I highly recommend doing a book of your favorite memories – especially this year! We all know that 2020 has been quite the year. I was shocked that we had over 3,000 pictures from this year in which we did almost no travel, had every party or event cancelled, and spent two major holidays at home with our kids. But, we still took the pictures and we still have the memories!
I want to remember this year. I want to remember that we had fun along the way. That our kids still went to fly kites, go fishing, and explored some new places closer to home. The spring time crafts – flowers for our windows, sidewalk chalk drawings for us and our neighbors, May Baskets. Summer fun playing in the back yard with friends and having sprinkler parties. Fall leaves, carving pumpkins, and getting cozy in the back yard around the fire pit.
This year has had so many tough times, but we have had some great memories too!
Think of all the extra fun you have had at home with your kids. Did you take pictures? Share those memories! Commemorate 2020 with something you will remember always.
One of my other favorite gifts to give is a family photo. Or pictures of our kids (I try to get a few of all three kids each year…and sometimes I go through hundreds to find that one that is perfect to share). You can also have your kids do a Christmas craft photo frame of some kind for the grandparents/aunts/uncles to enjoy. Make it fun! It doesn't have to be fancy. Getting pictures printed from your phone is so easy – you can even get prints at the grocery store in most places.
For both photo books and prints, I use Snapfish, which is owned by HP. You can also use Shutterfly or any number of other sites that help you store and back up your photos as well as create fun and unique gifts. (No affiliate links)
Do you have fun holiday traditions that you love? What do you do to make the season fun for your kids?
We will still make some sugar cookies and spend an afternoon decorating them. And maybe another batch or two of gingersnaps…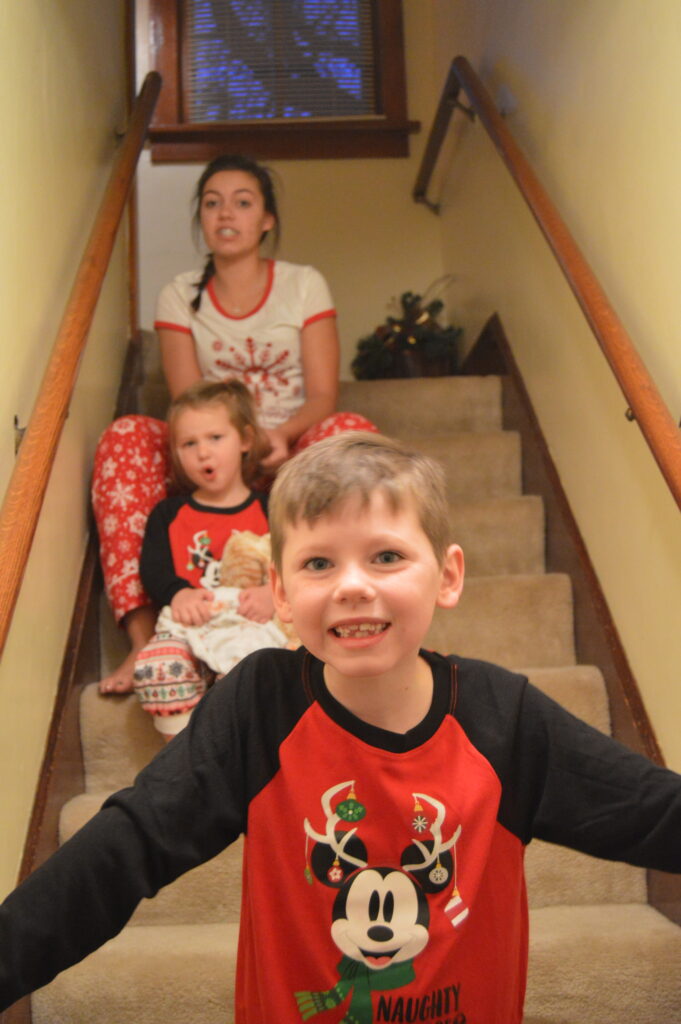 Do you have a special meal that you eat every year? We do! On Christmas Eve, we always eat mussels, shrimp, and a variety of cheeses, summer sausage, crackers, and fruit for lunch. On New Year's Eve, we have sometimes done Raclette or fondue.
If you haven't done a special meal for a holiday in the past, start a new tradition this year! There is no time like the present to make the holidays fun for your family, and to try something new that they will remember down the road.
Above all, I cherish the time we have had together this year, the memories we have made, and the fun personalized gifts we've made from those memories to pass along to our parents. I hope all of you enjoy your holiday traditions new and old, and wish you all the best as we finish off 2020.
Merry Christmas! Happy Hanukkah! Happy Kwanzaa! And Happy New Year 2021!