May Baskets!
Growing up, I don't remember celebrating May Day very often, other than maybe making some sort of flower craft project at school. My husband, on the other hand, always made custom artistic May baskets with candies and flowers in them, and delivered them to family and friends around town. (His mom is way more Pinterest-creative than I am!)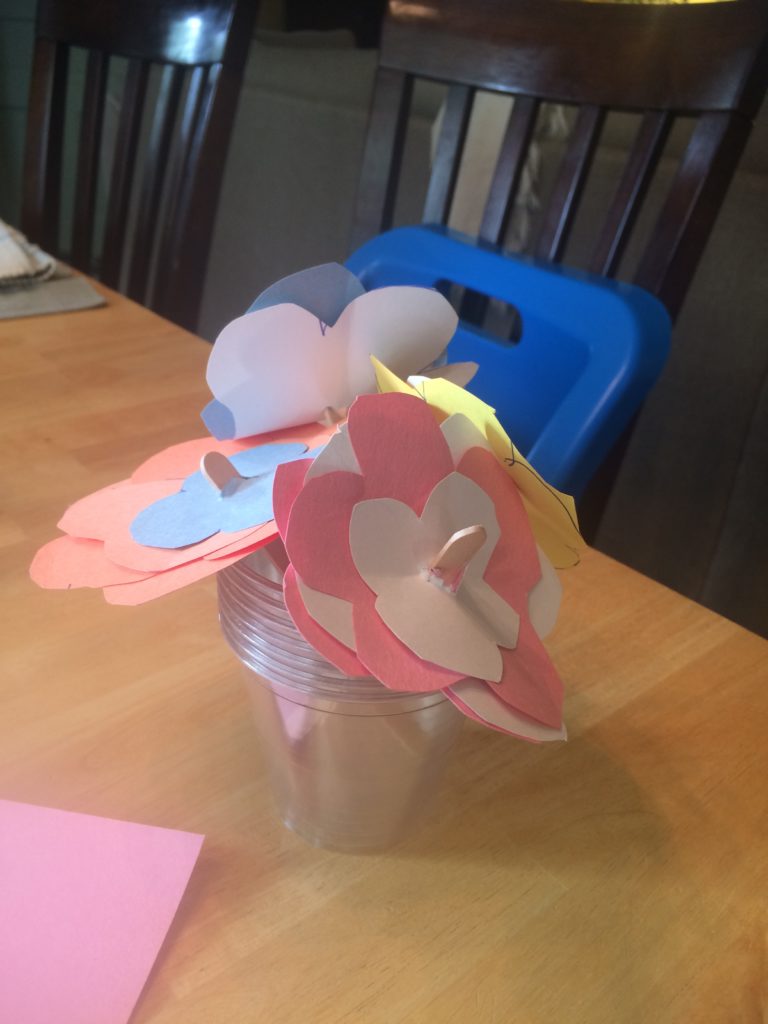 We continue this tradition with our kids today! (And I struggle to come up with May basket ideas every time…)
Do you remember that song "A tisket, a tasket, a green and yellow basket…"?
This Friday, we will celebrate May Day with some kind of basket…last year's edition included "baskets" made out of ice cream cones and pipe cleaners (courtesy of Lala [grandma] for my kids, because I was traveling). I have asked my kids to come up with something, but I will likely have to get creative.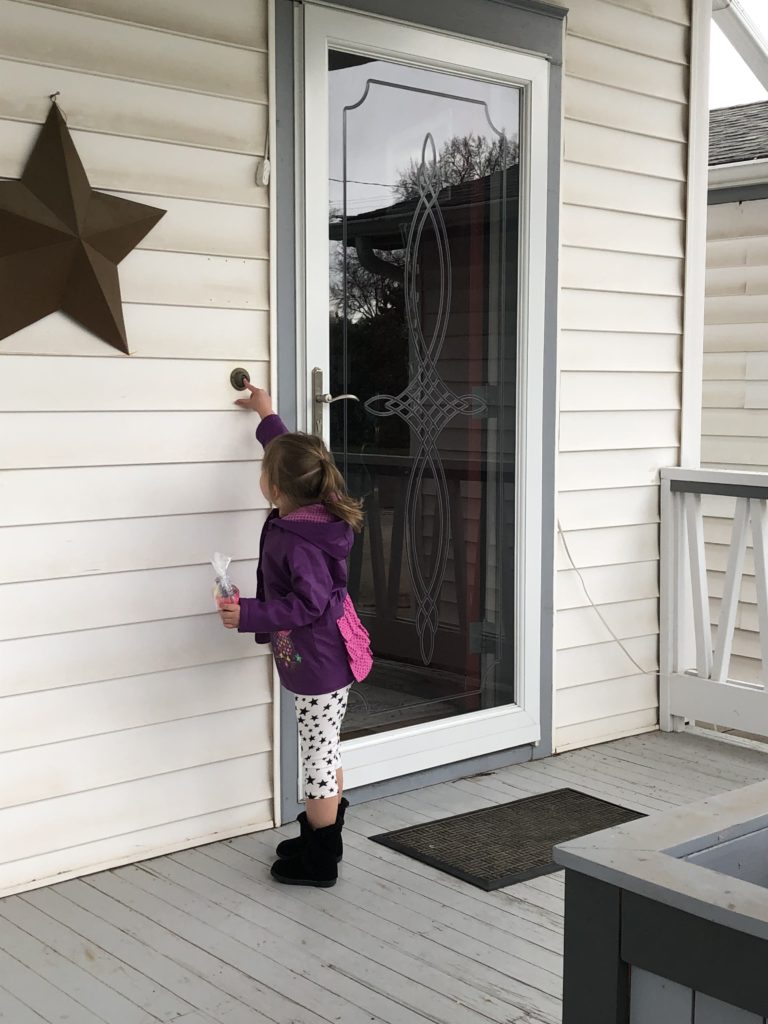 In years past, we have done construction paper baskets, woven together like a quilt. Or, plastic cups and paper flowers. It doesn't have to be fancy!
This is a great way to use up some of that Easter candy you may have sitting around…and this year, brightening up someone's day is more important than ever! Do you have little grape hyacinths growing in your yard? Tulips? Or daffodils? Share the joy of those spring flowers and include a few with some goodies!
Let's bring back an old tradition, give the kids a fun craft activity, and bring a little treat/sunshine to our neighbors – all at the same time!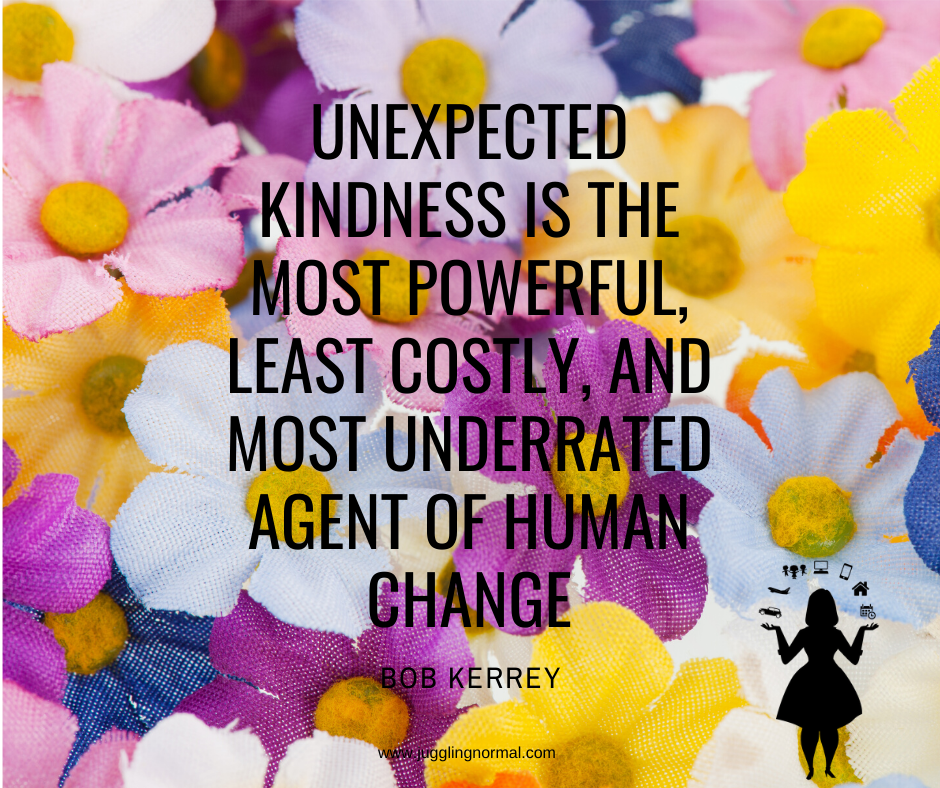 According to the Wikipedia history, leaving May baskets for neighbors anonymously is a tradition that has faded – but we can bring it back! Many European countries celebrate May Day as the start of Spring, and I think that is a great thing to celebrate!
As I wrote nearly two months ago, I love Spring Cleaning – especially in our flower beds and around the yard. Admittedly, I started the Spring yard work early. I couldn't resist! And yes, we had some nights after that with a hard freeze. Remarkably, my husband put buckets and bins over many of our flowers, and most of them did just fine – even when the temperature went down to 10 degrees!
So, remember – flowers and other plants keep growing, keep blooming, and Mother Nature takes care of things, all on her own. People also continue to grow, life continues, and we all keep going – just as I wrote two weeks ago (Life Happens) – so we can see that in some ways, people are a lot like plants. Let's take this May Day to celebrate the growing season, the renewal of Spring, and symbolically celebrate the blooming flowers of our lives – literally and figuratively.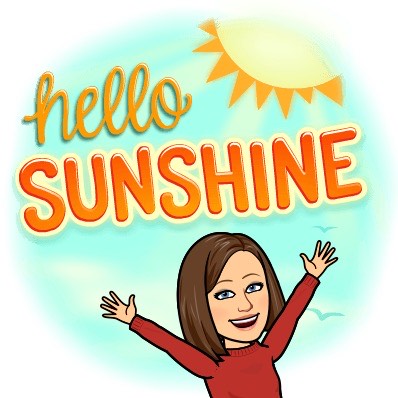 Each of us has so much to give to one another. In our communities, in our families, and in our own homes. Take the time to thank one another just for being there. Thank your spouse for what you do for one another each day. Thank your neighbors for saying hi or waving when you see each other.
What is another way you can celebrate May Day? What if you replace those Easter egg drawings in your windows with paper flowers?
Every little reminder of Spring can brighten someone else's day!
I know flowers make me so happy! And I love it when each of my kids draws a different kind of flower – isn't that one of the first things we figure out how to draw? Flowers, sunshine, growing things – these are things to celebrate even in the midst of the crazy times we are in!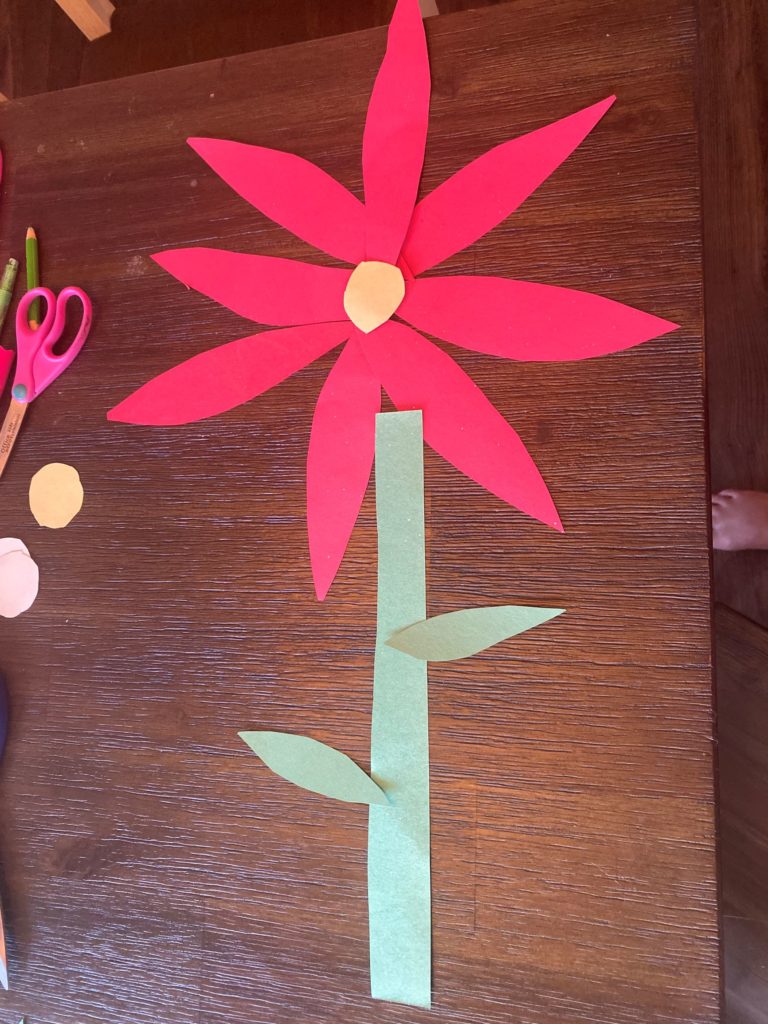 So, I will go one step further than doing May baskets this week. I am also going to have my kids make various kinds of paper flowers to put in our windows. And probably also to add to the windows of their grandparents' store and house (and mail to the other grandparents for their front window). We want to give everyone a little sunshine!
What if you make those paper flowers and mail them to your parents/grandparents who live further away? Or mail them to nursing homes to share the flowers with their residents?
What other ideas do you have? What other ways can we bring some sunshine and happiness to our friends and neighbors? Feel free to share – we would love to start some new traditions!
Friends, this whole stay at home thing has been hard. For everyone. So, let's come up with new (and old) ways to cheer up our friends and neighbors – and I think sharing May Day Baskets with everyone is a great way to do that! (Plus, it's a great art activity for kids who need more to keep them busy as the school year starts to wind down)!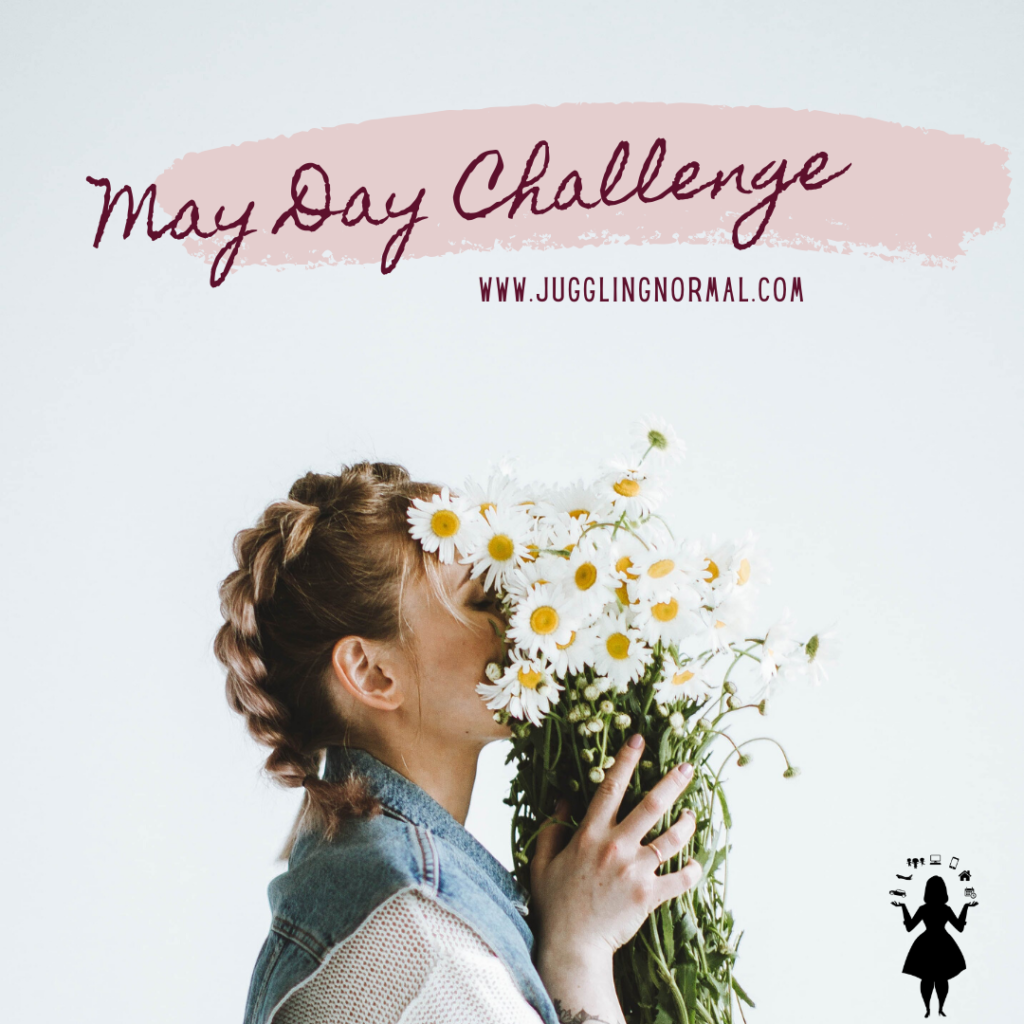 So, I challenge all of you to come up with a May Basket or other cheerful idea to celebrate Spring. Whether it's paper flowers (or painted flowers?) in your windows or mailing flowers to loved ones, an actual basket that you leave on someone's porch, or any other ideas – do something special to brighten up someone else's day!
Happy May Day, everyone!