Summer Harvest
Do you have your own vegetable garden? Are you so ready to reap the benefits of all of your work for the start of your summer harvest? I am!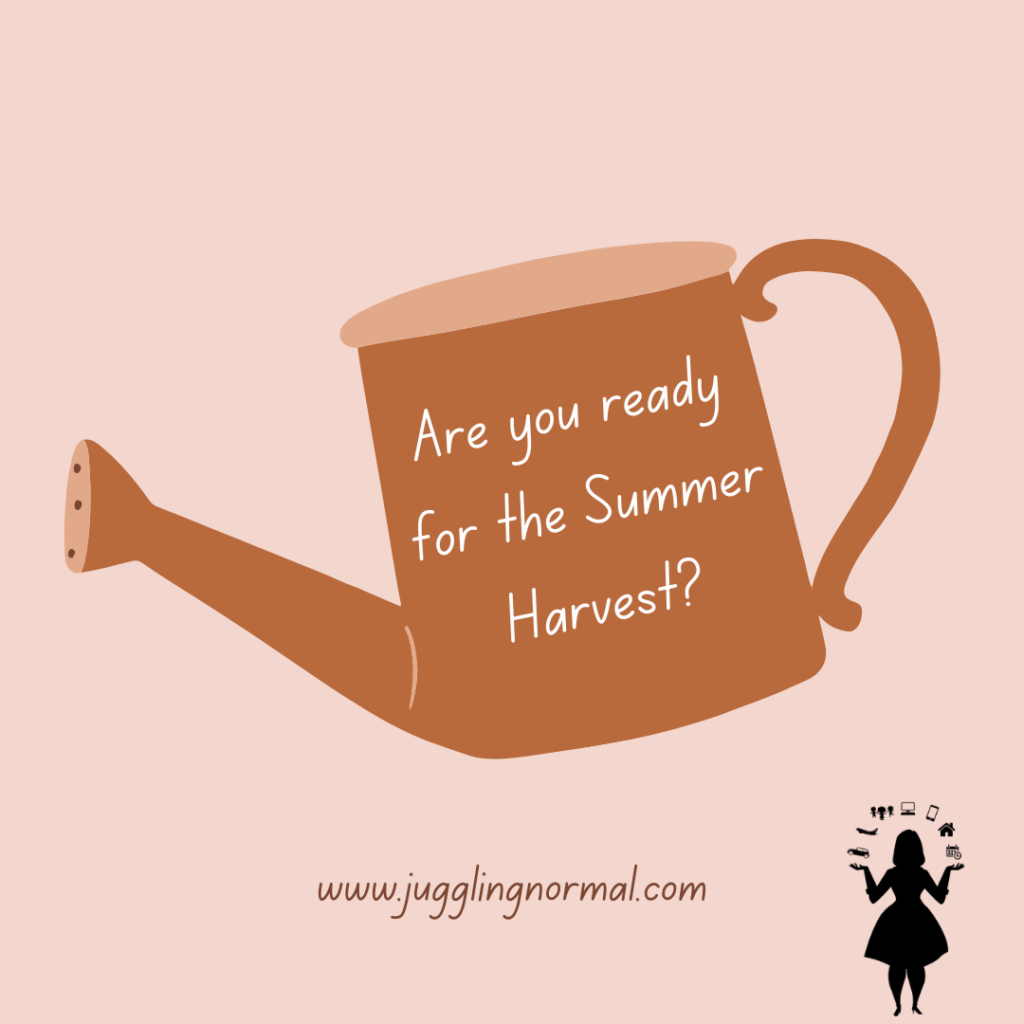 [Contains Amazon Affiliate Links – Juggling Normal gains a small commission on items purchased through the link.]
We do not have a large garden. My yard is full of flower beds, grass, a giant swing set and sandbox for my kids. My little plot of veggies is relegated to a 4'x4' spot behind our back fence, on the side of our little basketball ½ court. Which means that my tomato plants benefit from being surrounded by concrete and grow like crazy!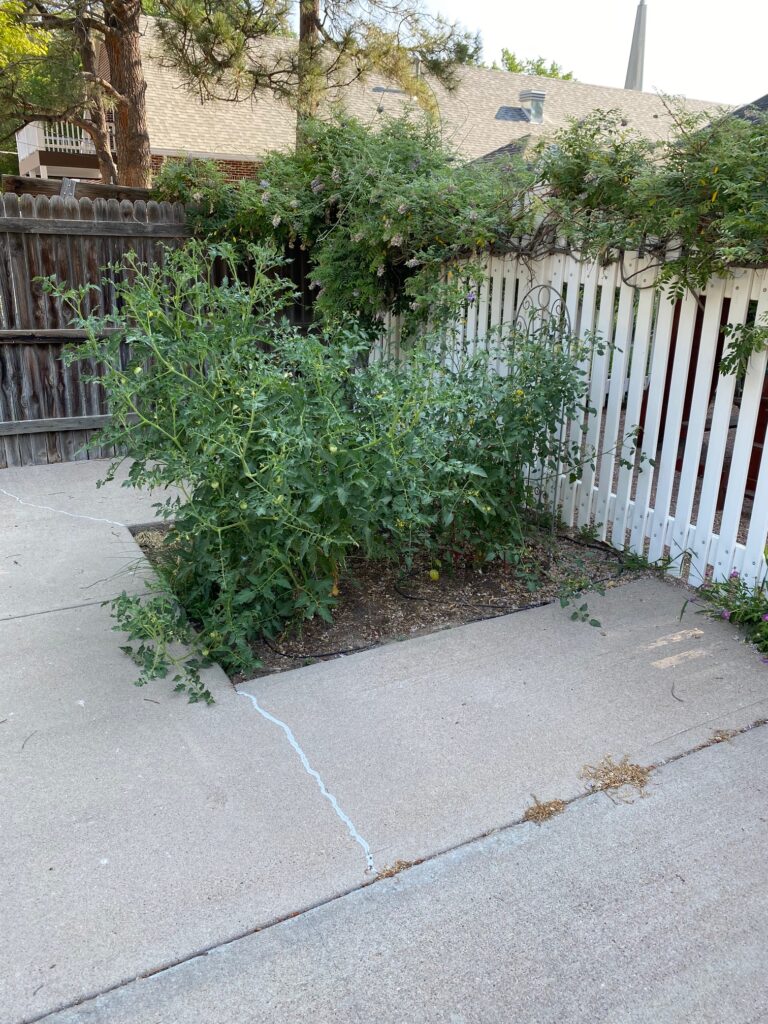 On another side of (behind) our basketball court, we have a whole section of wild raspberries – and they're going out of control this year!
Years ago – maybe the first or second year we lived in our house, so 2006 or 7 – we wanted to add a few raspberry bushes to the couple that had been there with the previous owners. There were several whiskey barrels lining the concrete ½ court, and we transplanted maybe 4 bushes from an older lady who lived across town around the barrels that we originally put tomatoes in.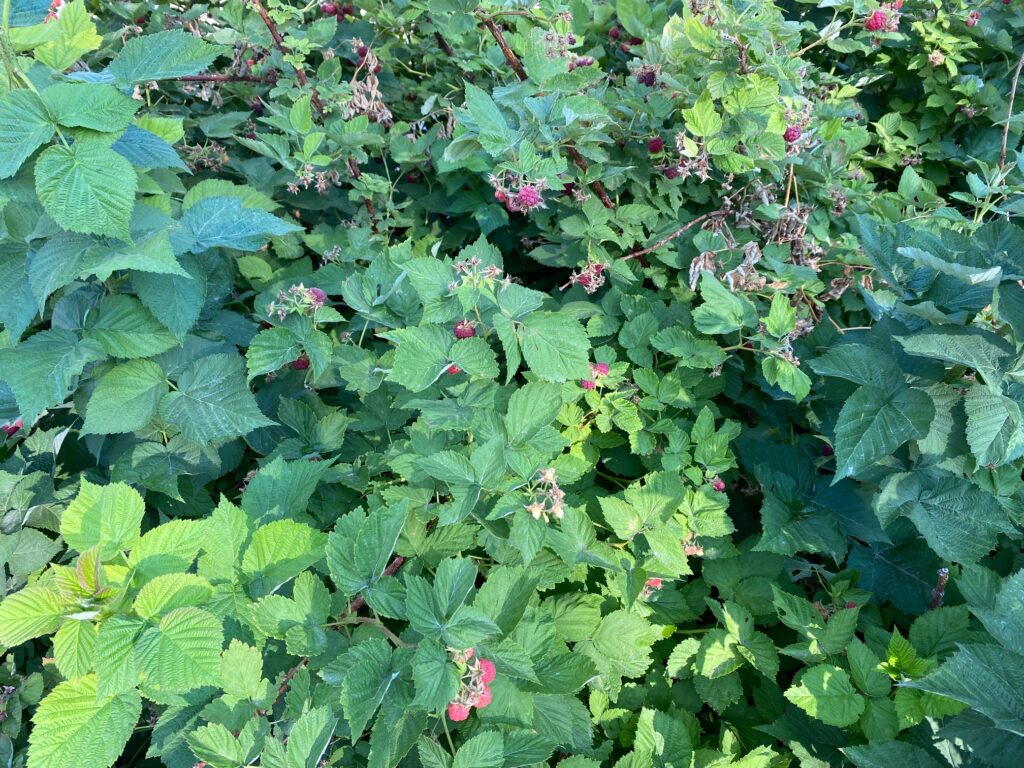 Fast forward a few years, and the whiskey barrels disintegrated, the plum tree that was in the cutout spot right behind the back fence died, and I turned that spot into my veggie plot. And the raspberries all migrated and took over the whole section of dirt between the ½ court and the alley – part of which didn't even grow weeds for years, and we thought the dirt was sterile.
Today? We have a ton of raspberry bushes, and the berries are ginormous this year!
My kids love to snack on these berries. They don't want to help me with the summer harvest in 95-degree heat, but they will devour them once I bring a giant bowl inside. Our youngest, who doesn't eat berries much at all when they are store-bought, will eat a whole bowl by herself.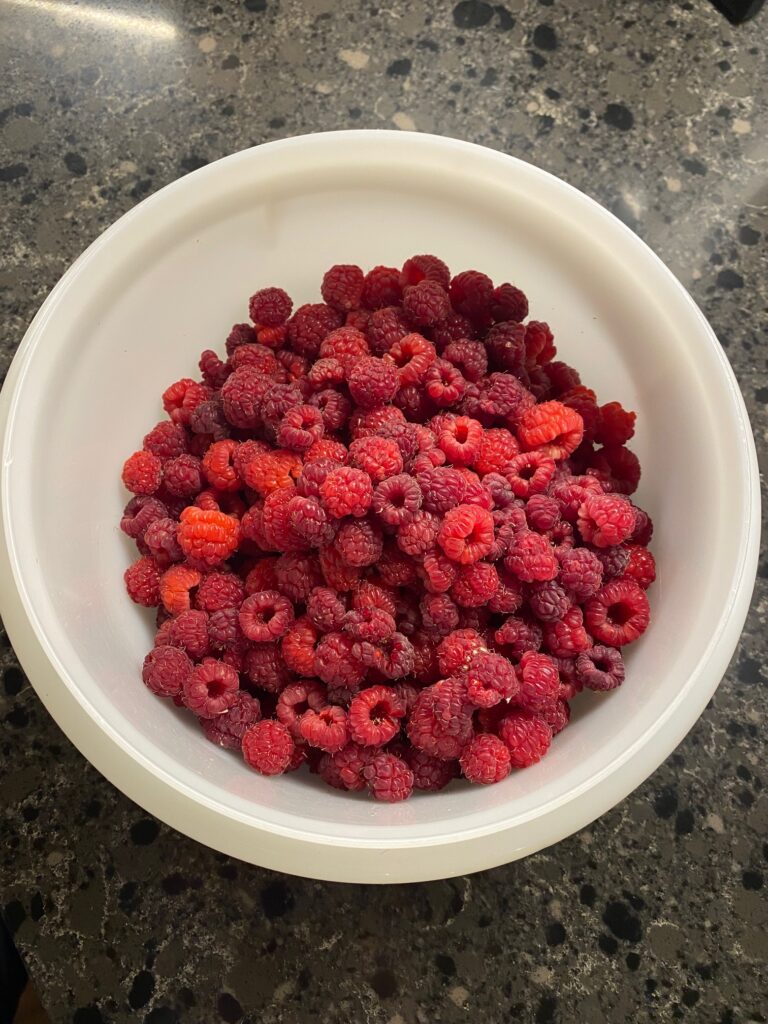 We all know that home-grown is the best, and that usually it can take a lot of work for what can be a disappointing product. The best thing about our raspberry patch? We do very little to keep it going. My husband trims back the stalks every other year (I have no idea how he keeps track of which ones to cut), and we water them intermittently to supplement the rain.
Sometimes, when we leave things alone, Mother Nature takes over and it is glorious!
Also – friends – if you're interested in helping me eat or make use of all of these berries, let me know. I freeze some for the teenager to use in smoothies later, and I tell all the neighbors to come and get some. But I am not good at jams, jellies, or canning, so if anyone wants to volunteer feel free!
I have posted ideas for a bumper tomato harvest before – see my recipe for Easy Homemade Spaghetti Sauce – and fresh tomatoes are one of my very favorite things. The absolute best? This Easy Caprese Salad recipe.
What do you do with your summer harvest? Do you like to make yummy meals, or just eat the raw fruits and veggies?
Do you have go-to garden tools that are your favorites? I do!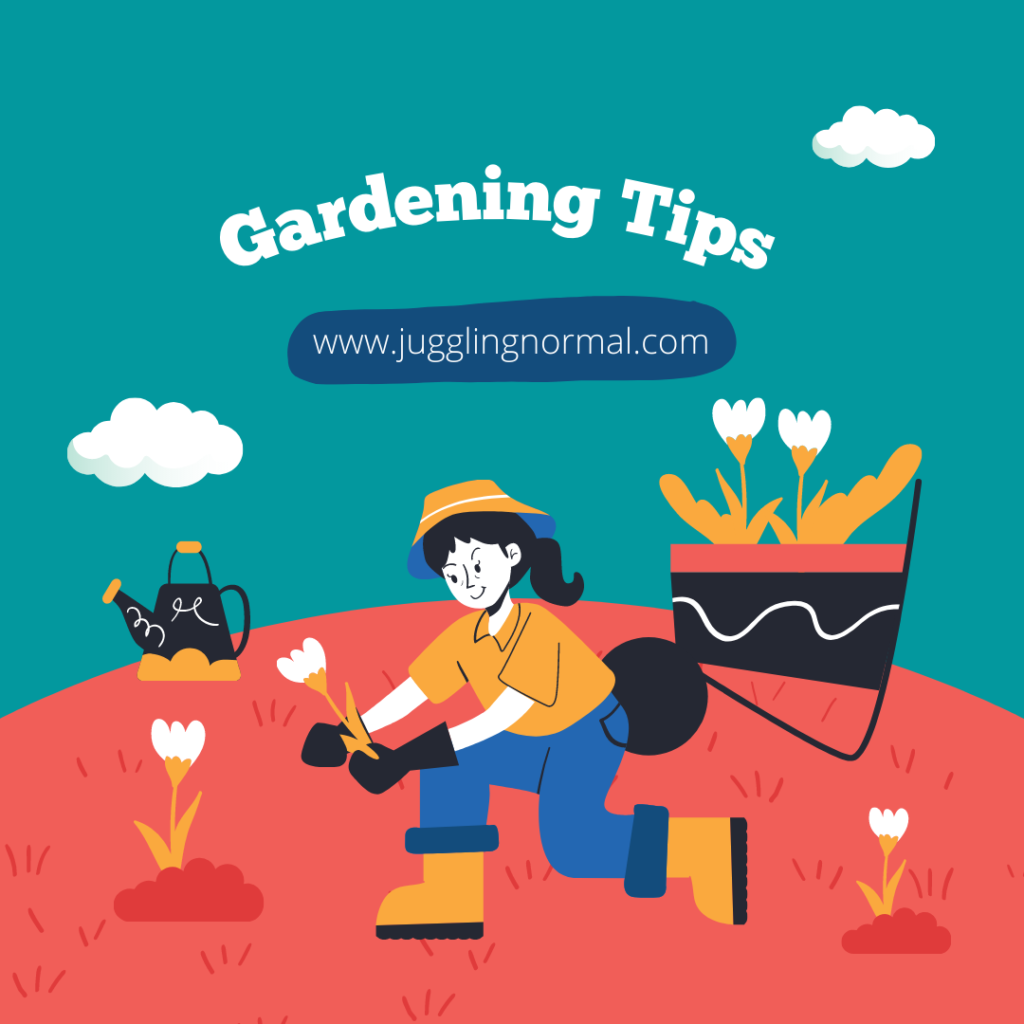 The best garden tools:
A knee pad for kneeling while you weed.
A plastic bucket for hauling your weeds to the garden bin (or compost, if you do that)
There are so many other things out there to make your life easier when gardening, but these three are my top favorites. I have a pretty solid organization system in our backyard shed, so I don't worry about bags or trays that have multi-pocket organizers or other things like that to carry your tools around – I just walk back to the shed to put things away or get a new tool, and I figure the extra exercise is probably good for me.
As the summer harvest really gets rolling, I love to see all of my friends post pictures on social media and share their favorite farmers market finds or ways they are using their homegrown food. Keep sharing and posting! It makes all of us happy.
Gardening is relaxing for me, does not really take very much time to keep up with in the day-to-day, and the benefits – including all those yummy fruits and veggies – are so delicious to enjoy!
If you're interested in other gardening-related posts, check out: