Living in the Moment
Are you a hard core rule following mom, who schedules everything for your kids and always has it all together? Or more of a messy mom who is always trying to keep up with all the things and barely hanging on? I tend to be kind of in the middle of the two. And after the last year of craziness, I am trying to loosen up a bit and try out living in the moment more.
I have said it a lot lately, but I used to try to limit my kids' activities so that I didn't feel overwhelmed. And now, I am letting them do all the things. They are busy, and sometimes tired and cranky at the end of the day. But, they're having fun.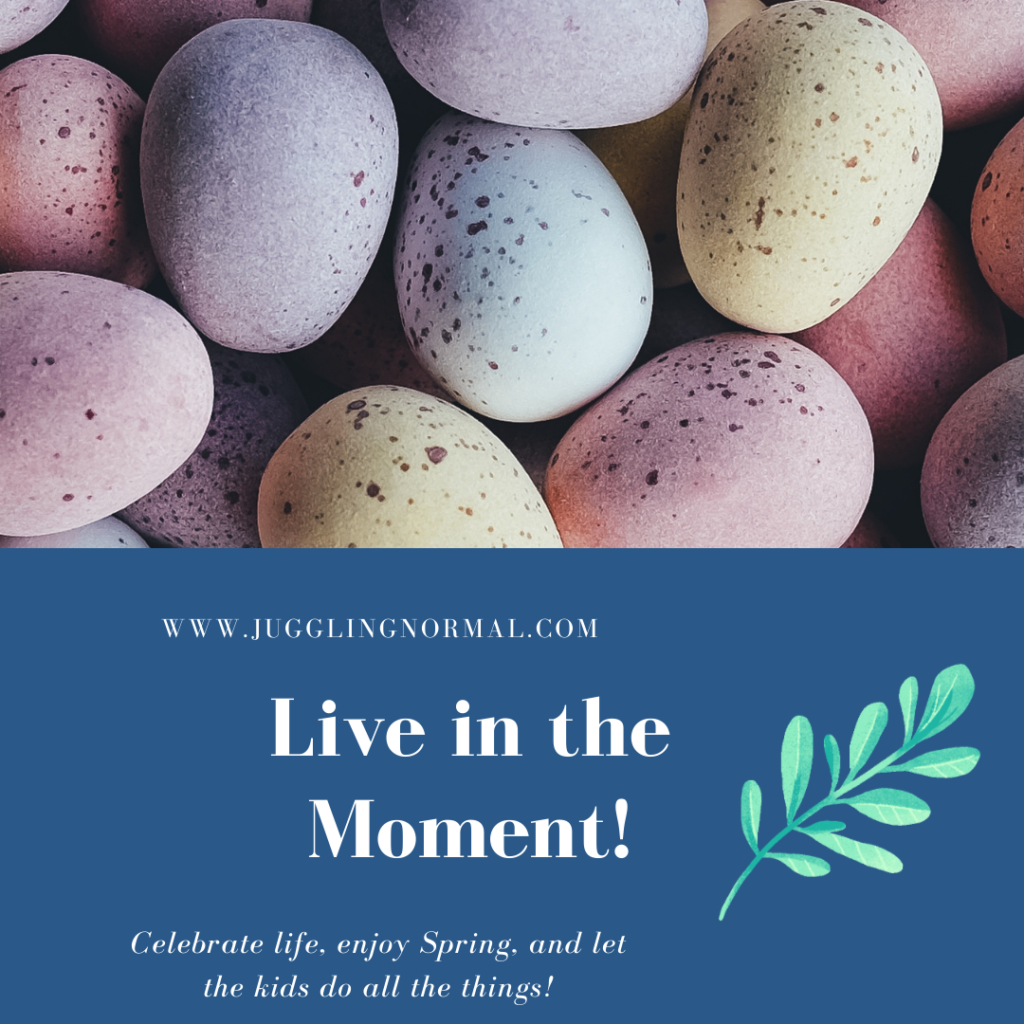 Last year, we celebrated Easter at home, by ourselves, and we went all out with dressing ourselves and our table – full complement of china and crystal and serving dishes, etc. We made a big deal of connecting with all of our family throughout dinner on FaceTime, and had a feast!
This weekend? We did the opposite. We went to church and had a normal service for the first time in a year. It was joyous, and amazing. Then…we came home, and changed into comfy clothes, and we had a completely casual lunch on our patio outside. We let the kids have a water balloon fight during/after eating.
If you haven't discovered Bunch o Balloons yet – they will change your life. (Amazon affiliate link – JN earns a commission on qualifying purchases). Fun for kids, and easy to make a water balloon party!
It was not a giant family meal with all of our extended cousins and aunts and uncles. We had one set of grandparents over for lunch, and the other set came over later for dessert and hanging out with an aunt and uncle and a couple of cousins. It was not the "old way" we used to do Easter…it was completely new and different. And it was so chill!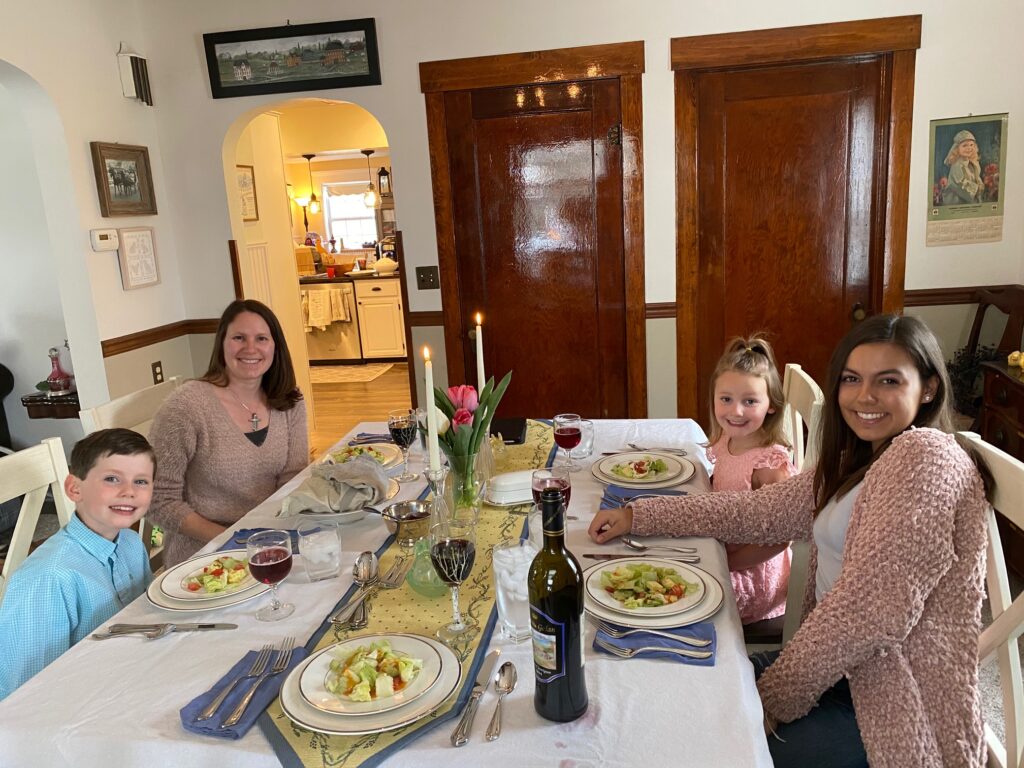 Living in the moment this weekend meant that when the weather turned hot, and we changed our original plans (which did not include an Easter meal at my house), I didn't worry about frantically cleaning inside. My house was messy, (see my post about Messy Moms from last week) and it was perfectly ok!
Was I a little bit horrified after everyone left? Yes.
At the end of the day, all of the grandparents enjoyed watching the kids play, my kitchen sink (and counter) was clean after the weekend of dyeing eggs and cooking side dishes, and at some point I will actually catch up with myself and maybe get my Spring décor out eventually. I hope.
Also, I tried out using food coloring for egg dye this time, and it worked great! (See this McCormick recipe to do it yourself). You can practice your color mixing skills. Everything worked for me except purple – see picture below. It turned the eggs various shades of gray. Which was also kind of cool.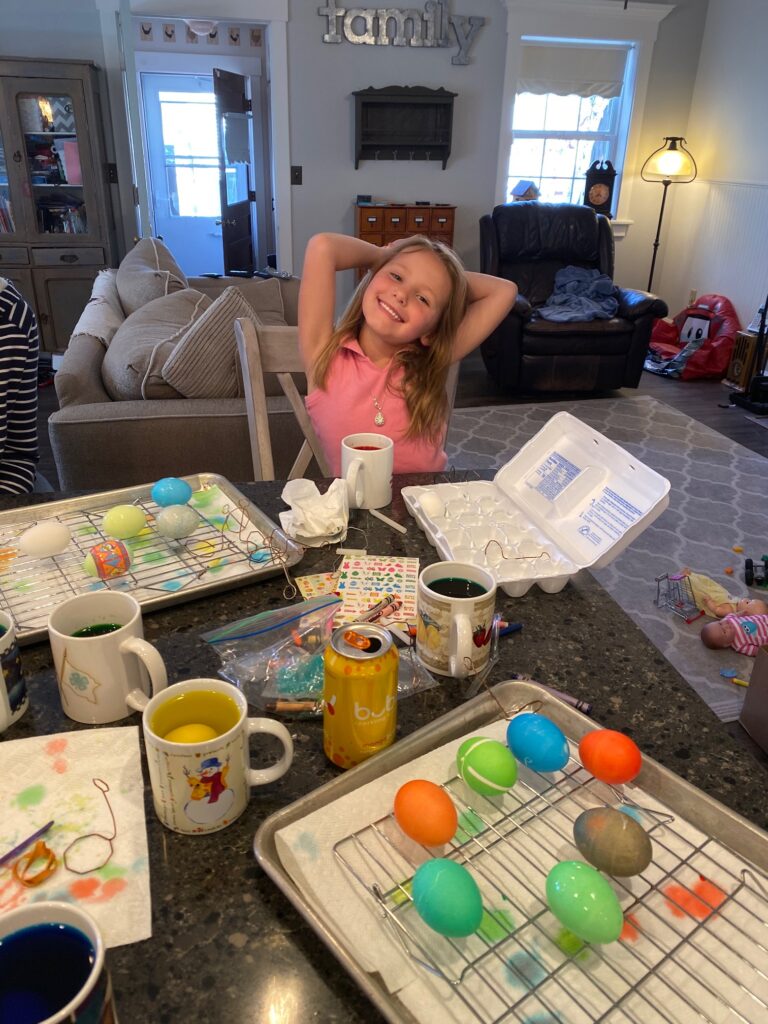 I do try to be the chill mom, and I am a huge advocate for letting kids have free play.
That said, I also like to know what my kids are doing and keep a mental schedule of all of their various activities. My son has something to do after school most days of the week now, and it is pushing my limits of keeping track of the mom's taxi and where he is supposed to be!
Sometimes, living in the moment is hard. Letting go of that control and letting the kids just be kids. Not reacting to getting hit in the head with a water balloon…hard for me, but also, easier when it's over 80 and gorgeous. And in casual clothes just letting everyone relax.
A lot has changed in the last year. Letting our kids have fun and enjoy a day together should be something we celebrate, all the time.
I am thankful that all three of my kids played together all day on Easter, that they still like hunting eggs, and that we all got to relax and just enjoy the day.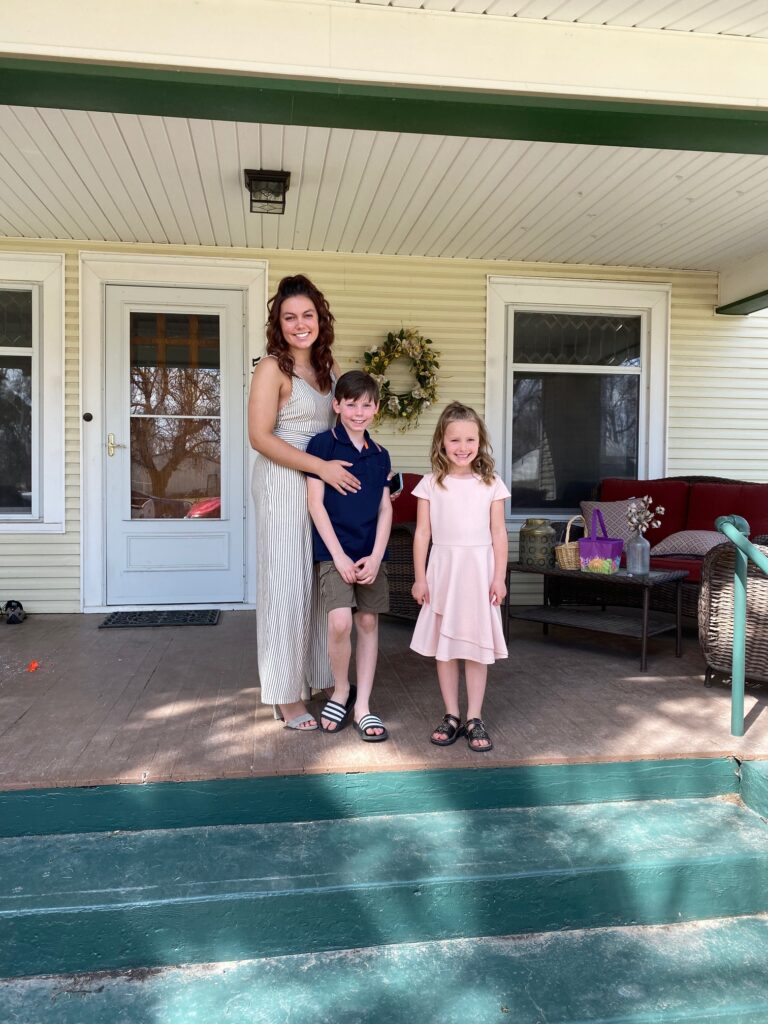 Christ has Risen! He is risen, indeed. Alleluia!
Let's all celebrate life, and keep on living in the moment.